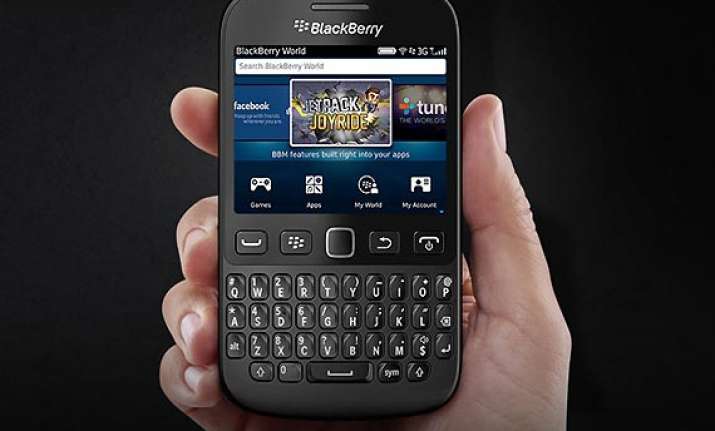 New Delhi: BlackBerry has officially launched its new smartphone, called 9720, The phone has a 2.8-inch 480 x 360 display (214ppi) above a re-engineered thumbpad, a 5-megapixel rear camera and 512MB of RAM. There's also a dedicated BBM key. The OS of the smartphone comes with an onscreen button to make photo sharing easier. The handset is destined for Europe, Asia and Latin America "in the coming weeks" and ought to hit a much, much lower price point than the Q5.
Some of the enhancements in BlackBerry 9720 includes:
BlackBerry 7 OS: The 9720 comes with BlackBerry 7 OS version 7.1, which comes with an updated interface allowing you to swipe to unlock the phone or access the camera from the lock screen, as well as additional enhancements.
BBM: The 9720 has a dedicated BBM key that makes it quick and convenient to access the globally popular mobile social network, and with its BlackBerry Keyboard, messaging your BBM friends is easy. It also includes BBM Voice, which lets you chat over Wi-Fi for free.
Built-in FM Radio: With the BlackBerry 9720 smartphone you can listen to local FM stations, and automatically let your BBM friends know what station you're currently listening to.
Facebook: You can even snap a picture and post it to multiple social networks all at the same time, right from the camera app. 
Here are some photographs of the smartphone.
Pic 1.