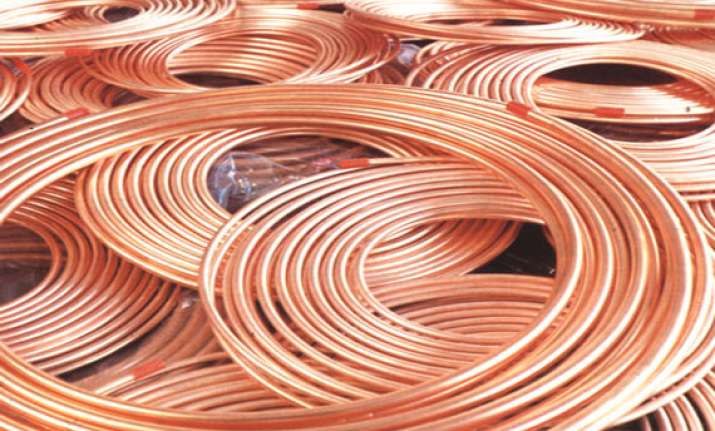 Mumbai: Most of the base metals prices dropped further at the non-ferrous metal market here today on stockists selling amidst subdued demand from industrial users on the back lower London Metal Exchange (LME) cues.
The industrial metals were trading lower at the LME, but was set for its biggest weekly loss in five weeks as worries about US fiscal stability tarnished the outlook for demand, while top consumer China remained on holiday.
Nickel slumped by Rs 10 per kg to Rs 1,000 from Thursday's closing level of Rs 1,010.
Tin dropped by Rs 5 per kg to Rs 1,565 from Rs 1,570.
Copper cable scrap and copper wire bar fell by Rs 4 per kg each to Rs 504 and Rs 532 from Rs 508 and Rs 536.
Copper scrap heavy, copper armiture, brass sheet cutting declined by Rs 3 per kg each to Rs 497, Rs 487 and Rs 354 from Rs 500, Rs 490 and Rs 357, respectively.
Copper utensils scrap and copper sheet cutting moved down by Rs 2 per kg each to Rs 462 and Rs 483 from Rs 464 and Rs 485.
Brass utensils scrap and zinc softened by a rupee per kg each to Rs 344 and Rs 160.
However, lead inched-up by a rupee per kg to Rs 160.