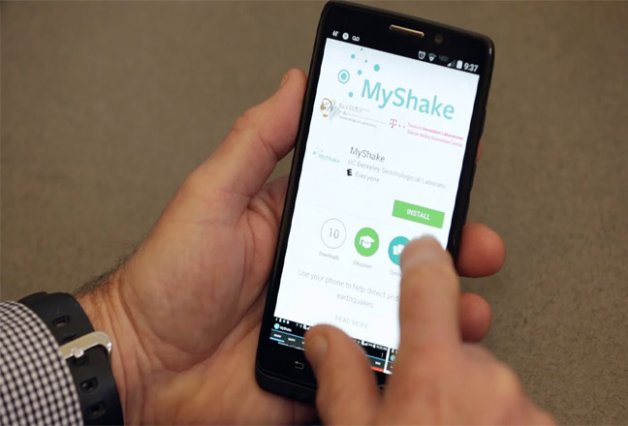 New Delhi: Smartphones will now be able to become the earthquake detectors, all thanks to 'MyShake' -- a new app UC Berkley has released for Android devices that uses the motion sensors on your phone to determine if the earth is about to move under your feet. 
It links users to become an all-in-one earthquake warning system and records the quake-type, ties a critical number of users to a location, and then eventually give a countdown to the start of shaking. 
Also at the same time, researchers can use the data provided by the app location, to further help improve on their crowd-sourced early warning system. The phone's accelerometer is the main sensor by the app, and algorithms have been devised to ignore false alarms.
"MyShake cannot replace traditional seismic networks like those run by the US Geological Survey, UC Berkeley, the University of Washington and Caltech, but we think MyShake can make earthquake early warning faster and more accurate in areas that have a traditional seismic network, and can provide life-saving early warning in countries that have no seismic network," Richard Allen, Director, Berkeley Seismological Laboratory, said. 
A phone's accelerometer can now forecast a magnitude 5 earthquake 6.2 miles away from the epicenter. If almost 60% of those with the app show an earthquake alert at the same time, the alarm is sent out that an earthquake is coming. And this warning is important because knowing that a quake is coming even just 60 seconds before the time is enough to take safety measures that could save many lives. 
The app will also show you what to do in case you are caught in an earthquake.
Earthquake-prone countries in the developing world with poor ground-based network or early warning systems include Nepal, Pakistan, Peru, Turkmenistan and Iran, Allen said. 
"We want to make this a killer app, where you put it on your phone and allow us to use your accelerometer, and we will deliver earthquake early warning," Allen added. 
An iOS version of the app will eventually be available in some time.