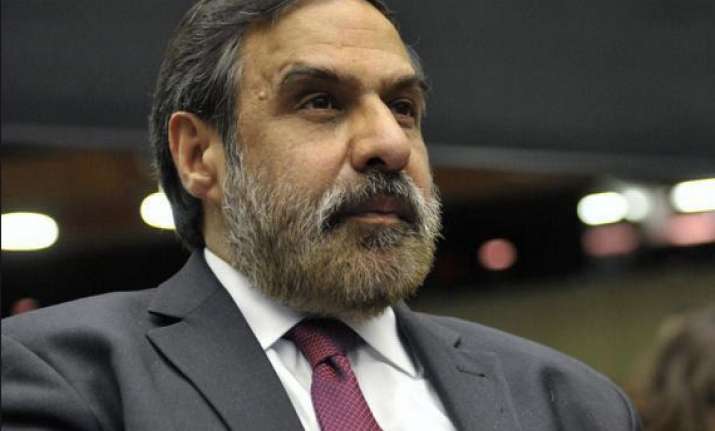 New Delhi: Commerce Minister Anand Sharma on Thursday said he had not advocated auction or mortgaging of country's gold stocks and only suggested that RBI look at 'monetising' the reserves to contain the widening current account deficit.
"I have not said that there should be an auction or mortgage of gold. All I had said was that RBI should look into the benefits of issuing (gold) bonds or monetising the stock," he said in Rajya Sabha.
The response came after Satish Chandra Mishra (BSP) raised the issue of Sharma's reported statement outside Parliament.
Sharma said he had only said that RBI should consider monetising gold. He, however, did not elaborate on what he meant by monetising of the reserves.
"I have not said that there should be auction or selling of gold," he said.
Sharma had said on Tuesday that "It is for the banking secretary, bankers and the RBI to see how you can monetize gold, (from) the country with over 31,000 tonnes of declared gold. That is the declared part. So, even if 500 tonnes is monetised, then in today's value, I think it takes care of CAD."
He had said that this "decision (of monetising gold) is beyond me... but I am just pointing in that direction. Can we do something there? I think we can, because you have to think out of the box."