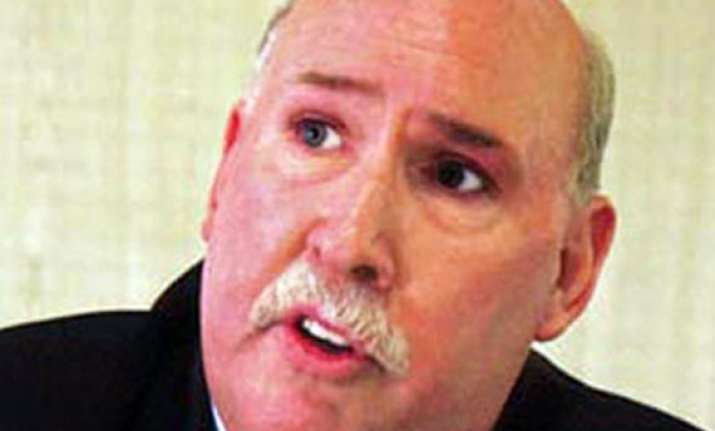 Kalpetta, Kerala, May 28: A local court today granted conditional bail to direct selling firm Amway's India Chairman and CEO William S Pinckney, an American, and two company Directors, a day after they were remanded to 14 days judicial custody.
Kalpetta Judicial first Class Magistrate N Ravishankar, who remanded the three to judicial custody yesterday, granted them bail with conditions including that the accused should report to the investigating official as and when directed.
Pinckney and Directors Sanjay Malhotra and Anshu Budhraja were arrested by the Wayanad Crime Branch (Economic Offences) wing from Kozhikode yesterday in connection with three fraud cases registered in Wayanad district.
They were booked under the Prize Chits and Money Circulation Schemes (Banning) Act based on complaints filed by distributors in 2011.
The arrest was based on complaints filed in the Meppady police station by distributors Ashraf and Jaffer from Rippon and another distributor Hariharan from Vaduvanchal, Ambalavayal, Wayanad.
The complainants accused the company of its failure in ensuring the promised benefits to those who joined the network marketing business. They alleged the company had forced them to buy Amway products for huge sums of money.
Last year, the Crime Branch (Economic Offences wing) had conducted searches at Amway offices across the state including Thrissur, Kozhikode and Kannur districts as part of its crackdown on money chain activities.
The company's godowns in these centres were also closed and goods seized.
The trio were booked under the Prize Chits and Money Circulation Schemes (Banning) Act based on complaints filed by two persons in 2011.
Amway, for its part, said it was cooperating with the investigations of the Kerala Police CB-CID further to the complaint filed in 2012 and Pinckney, Budhraja and Sanjay Malhotra have always been present to answer any queries of the police.
"With respect to the Wayanad case of 2011 for which it is believed that arrest warrants have been issued, the company or its officials have not been issued any summons to join the investigation nor was any information sought.