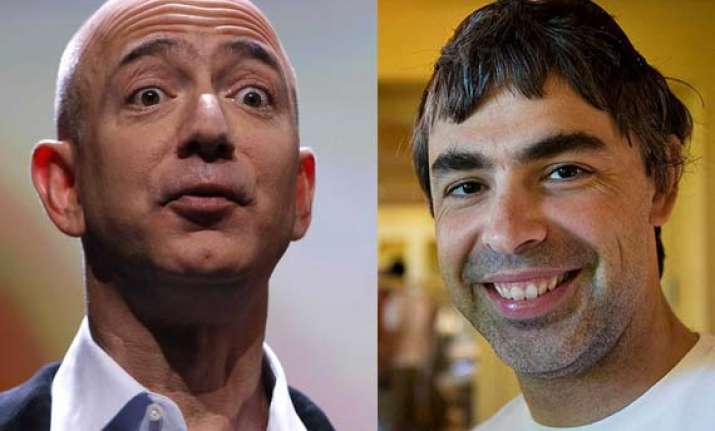 New Delhi: Amazon CEO Jeff Bezos leads the pack in Vanity Fair's New Establishment List. He was at fourth position last year. The list aims to chronicle the movers and shakers in popular culture.
The top ten leaders who made it to VF's power list include: 
1. Jeff Bezos, Amazon


Age: 49


Last year's ranking: 3
Stage of global conquest: The Washington Post now belongs to Amazon founder Jeff Bezos. The move has caused a flutter in both the old and new media. The soon-to-be-renamed Washington Post Co. is retaining the Kaplan education business, Slate magazine, TheRoot.com and Foreign Policy magazine, as well as the Post's headquarters building in downtown Washington. Bezos' newspaper will lease space in the building. Bezos is buying the newspaper as an individual.
 Amazon.com Inc. is not involved. New ventures include putting storage lockers in cities to make it easy for customers to pick up their orders, an online auction house, and an ambitious attempt to produce its own TV shows—a direct challenge to Netflix.