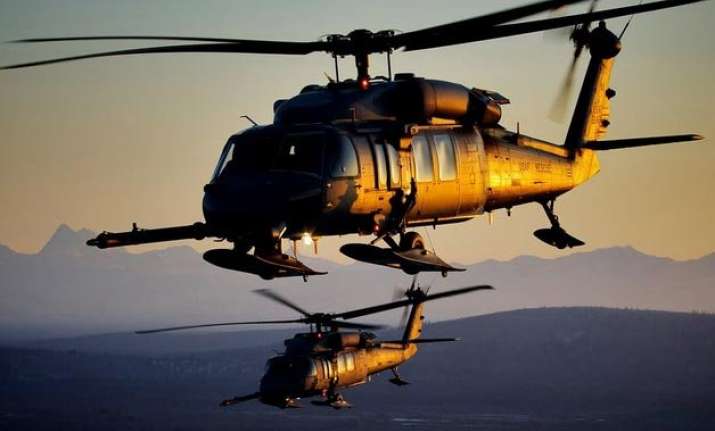 Bengaluru : Subsidiaries of global aerospace major Airbus and leading auto maker Mahindra will jointly produce helicopters in India to meet the country's growing military needs.
"A joint venture will be set up soon to become the first private manufacturer of military helicopters under the 'Make in India' initiative," Mahindra Defence said in a statement here on Friday.
Both the arms have formed a partnership to jointly bid for copters' order through tenders.
"We will produce next-generation helicopters that will meet our country's defence needs and tap export potential," Mahindra's aerospace and defence sector president S.P. Shukla said in the statement.
"The tie-up is to develop an indigenous industrial ecosystem dedicated to helicopters of reliability, quality and safety required for combat operations," Airbus Helicopter chief executive Guillaume Faury said.
The joint venture will bid for reconnaissance and surveillance helicopters and the naval utility and multirole helicopters procurement progarmmes.
With the Indian government opening up the defence sector and increasing foreign equity participation to 49 percent from 26 percent, private firms will compete with the state-run Hindustan Aeronautics Ltd (HAL), which produces a range of copters for the military and civil sectors.
"As we have expertise in engineering, automotive and fixed-wing sectors, we have substantially invested in aero components manufacturing," Shukla said.
The $16.9 billion Mahindra group, which had set up its aerospace and defence business division to support policy initiatives in both domains has an aerostructures plant at Narsapura, 40km from here.
As a division of the $7.2-billion French Airbus group, the chopper subsidiary sells civil and military helicopters in 152 countries the world over. About 12,000 copters are in service fleet, operated by about 3,000 state-run and private customers.