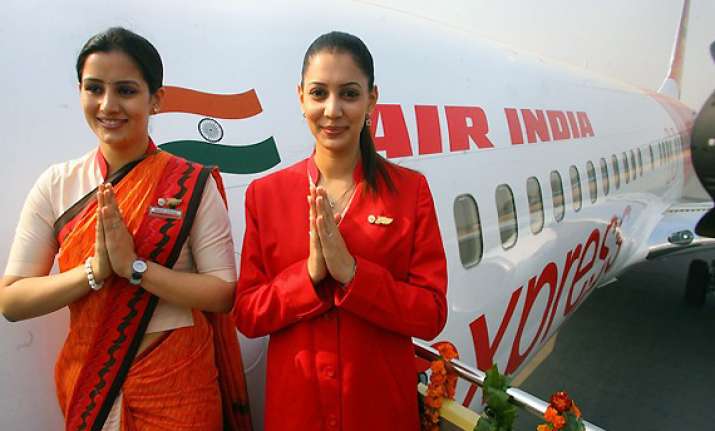 Mumbai, March 7: Air India will operate three international flights manned by all-women crew on International Women's Day (Thursday) to three continents. 

These flights, all from Mumbai, , would be AI-342 to Singapore, AI-131 to London and an ultra-long haul service AI-191 to Newark.

Besides, AI subsidiary Air India Express will also operate an all-women crew service IX-241 from Mumbai to Bahrain/Doha.

The domestic sector will have flights AI-669 Mumbai-Bhubaneshwar and AI-649 Mumbai-Raipur operated by all-women crew to mark the occasion.

Maharashtra Minister for Women & Child Development Varsha Gaikwad will flag off the first flight AI 342 Mumbai-Singapore at Chhatrapati Shivaji International Airport on Thursday.

It will be operated by Capt. Sami Ara along with first officer Mandeep Kaur while Capt. Rashmi Miranda and Capt. Priya Acharya, with first officers Rima Naik and A. Divya, will operate AI-191 Mumbai-Newark.

The AI-131 Mumbai-London service will be operated by Capt. Sunita Narula with first officer Reshma Rajwani and Air India Express IX-241 Mumbai-Bahrain/Doha will be operated by Capt. Sathya Rajmohan and Capt. Chameli Krothapalli, with D. Mooga and Rhythm Vyas as first officers.

On the domestic sectors, AI-669 Mumbai-Bhubaneshwar flight will be operated by Capt. Gitanjali Khadria and Neelam Bisht while AI-649 Mumbai-Raipur will be operated by Capt S. Deshmukh and Shikha Harne.

All other activities for these flights shall also be handled by women employees -- AI has a total of over 5,000 women employees on its rolls in various departments.

During the past two years, AI has operated several all-women flights on various sectors.

It created aviation history two years ago by operating the first ever ultra-long haul flight with an all-women crew -- from Mumbai to New York on March 8, 2010 and later another flight, New Delhi-Toronto on March 8, 2011.