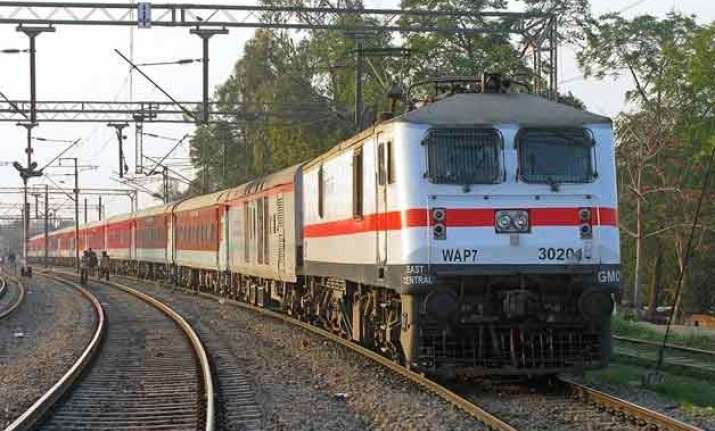 New Delhi: Indian Railways has one of the largest railway networks of the world and is the largest employer in the country. Every year, a Railway Budget, separate from the Union Budget is presented in the Parliament few days before the main budget.
A separate budget for rail started in 1924 during the British rule. Railway was considered a great asset of that time so a separate budget made sense, but as the Indian economy grew exponentially, the Rail Budget seemed quite smaller than the main budget. But the government has not yet abolished the separate budget for Railway.
Critics have questioned the relevancy of a separate budget for railway as it has a very small expenditure as compared to the main budget.
Here is why a separate budget for Railways still exists:
1. As per a consensus of government employees by All India Audit and Accounts Association in 2009, 44 per cent of civilian employees, employed by central government come under Ministry of Railways.
2. Railways have earned Rs 136,079.26 crore as against the target of Rs 141,416.05 crore during April-January period, a decline of 3.77 per cent.
3. Indian Railways has a network comprising of 115,000 km of tracks and a route of over 65,000 km. It has to maintain 7,172 stations and runs 12,617 passenger trains and 7421 freight trains daily.
4. Passenger trains carry around 23 million of passengers daily.
5. Lack of reforms and investment has hurt the growth of facilities and infrastructure of the railway. Indian Railways is completely owned by the central government and private investment is almost negligible. It needs more than $300 billion of investment in the next five years.
6. The infrastructural growth in the Railways has been really slow, it has added only 12,000 km of routes after 1947 when it had 53,000 km of routes.
7. India carries almost one third of the country's cargo which directly affects the production and development.
8. There are 12 production facilities where rolling stocks, engineering components, engines and coaches are produced that directly come under the ministry of railways.
9. There are other 14 subsidiary public undertakings under the direct control of Indian Railways, Container Corporation of India Limited (CONCOR) and Indian Railway Catering and Tourism Corporation (IRCTC) are two most known names of those 14 companies.
10. Indian Railways have a full-fledged R&D department, known as Research Designs and Standards Organisation (RDSO), located at Lucknow for all research, designs and standardisation tasks.  
The management of such a large organization, infrastructural development, salaries of employees and passenger services definitely require a separate budget. It also aims to take burden off from Finance Ministry that is already responsible for world's third largest economy.