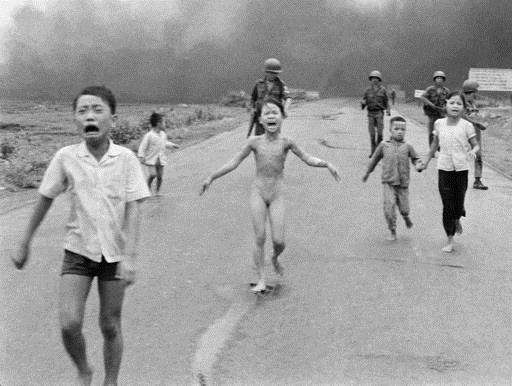 Social networking giant Facebook has apologised to Norwegian Prime Minister Erna Solberg for deleting "Napalm girl' photo from its pages.
Not only that, Facebook's chief operating officer Sheryl Sandberg, in a letter to Erna Solberg has also conceded that "we don't always get it right."
Sheryl Sandberg in her letter to Norwegian PM said that Erna Solberg had raised important issues about Facebook's decision to remove postings of an iconic 1972 image of a naked, screaming girl running from a napalm attack in Vietnam.
On Friday, following protests in Norway the tech giant reversed its decision and allowed the photo "Terror of War" to be seen on its pages.
In a letter dated Oct. 10, Sandberg conceded that historical importance "sometimes ... outweighs the importance of keeping nudity off Facebook," after Solberg had reposted the 1972 image and other iconic photos with black boxes covering parts of the images.
Facebook was forced to reverse its decision to remove postings of this photograph after massive protests in Norway.
Protest erupted in Norway after Facebook deleted the Pulitzer Prize-winning image by Associated Press photographer Nick Ut from a Norwegian author's page saying it violated its rules on nudity.
The revolt escalated on Friday when Norwegian Prime Minister Erna Solberg posted the image on her profile and Facebook deleted that too.
Initially, it stood by the decision, saying it was difficult to create a distinction between allowing a photograph of a nude child in one instance and not others. But late Friday it said it would allow sharing of the photo.
"In this case, we recognize the history and global importance of this image in documenting a particular moment in time," Facebook said in a statement. "Because of its status as an iconic image of historical importance, the value of permitting sharing outweighs the value of protecting the community by removal, so we have decided to reinstate the image on Facebook where we are aware it has been removed."