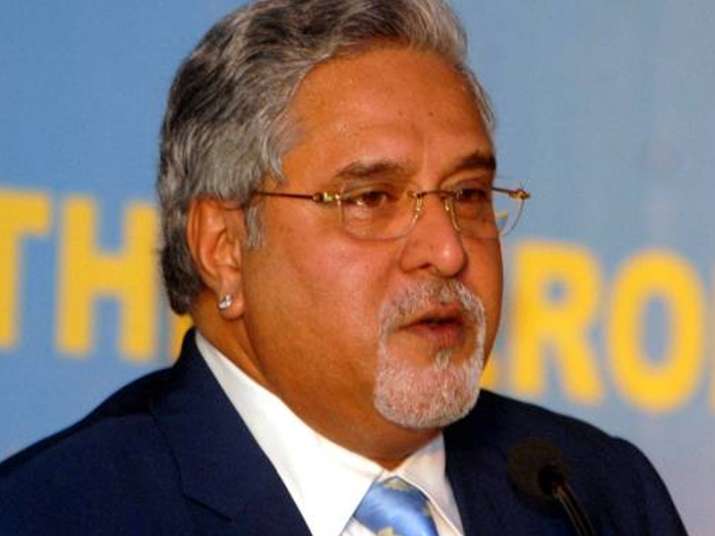 Loan defaulter, proclaimed offender – there are several adjectives that Indians have come to associate with embattled liquor baron Vijay Mallya. A year after he fled India in order to evade legal proceedings in connection with loan defaults worth Rs 9,000 crore, Mallya was today arrested in the UK by Scotland Yard on behalf of Indian authorities on an extradition warrant.
The businessman was taken into custody on India's request for his extradition. The 61-year-old will be appearing in Westminster Magistrates' Court in London later today, the UK police said. 
Mallya, whose now-defunct Kingfisher Airlines owes more than Rs 9,000 crore to various banks, had fled India on March 2, 2016. While his sneaking out from the country on a quiet night on March 2 created quite an uproar at home, his run with the law in India and his flamboyant lifestyle was no less controversial either.
Here are some of the controversies surrounding arguably India's biggest loan defaulter: 
Kingfisher Airlines grounded 
Founded in 2003, the Kingfisher Airlines Ltd began operations in 2005. For the first time on November 4, 2009, the company reported a second quarter net loss of Rs 418.77 crore and subsequently laid off nearly 100 pilots.
Until December 2011, Kingfisher Airlines had the second largest share in India's domestic air travel market. However, the airline faced financial issues and its share dropped to the lowest in the market in April 2012.
On October 2, 2012, Kingfisher declared partial lock-out following a strike by a section of its employees. Also, a non-bailable warrant was issued against Mallya and four directors on October 12, the same year.
On October 20, 2012, the DGCA suspended its flight certificate. The suspension resulted from the airline's failure to give an effective response to the show-cause notice issued by the DGCA. 
On October 25, 2012, its employees agreed to return to work. In February 2013, the government announced the withdrawal of both domestic and international flight entitlements allocated to the airline.
CBI probe 
There was fresh trouble for Mallya in August 2014 when CBI instituted a preliminary inquiry against IDBI Bank and KFA. The bank had sanctioned a loan of Rs 950 crore, despite KFA having a negative rating. It is said that then UPA government had played a key role in persuading the banks to sanction a bailout package to the loss-making company. 
On October 10, 2015, CBI conducted searches at Mallya's offices and questioned him in December. Thereafter, in February 2016, PNB declared UB Holdings a wilful defaulter. 
Mallya flees to London
In the same month, a State Bank of India (SBI)-led consortium of 17 state-run and private banks filed an application alleging that Mallya is yet to repay the debt of about Rs 9,000 crore he had taken from the consortium for his Kingfisher Airlines.
In March, the Enforcement Directorate (ED) in Mumbai filed a money laundering case against Mallya, while the Debt Recovery Tribunal (DRT) in Bengaluru ordered British multinational alcoholic beverages company Diageo not to pay him Rs 5.04 billion as severance package to the ex-chairman of United Spirits Ltd till he proves his innocence in a pending case.
The SBI-led consortium of lenders moved the DRT to attach Mallya's passport. But in March 2016, Mallya moved to London to evade arrest. 
Earlier in February this year, the Indian government had given a formal extradition request for Mallya as per the Extradition Treaty between India and the UK through a note verbale.