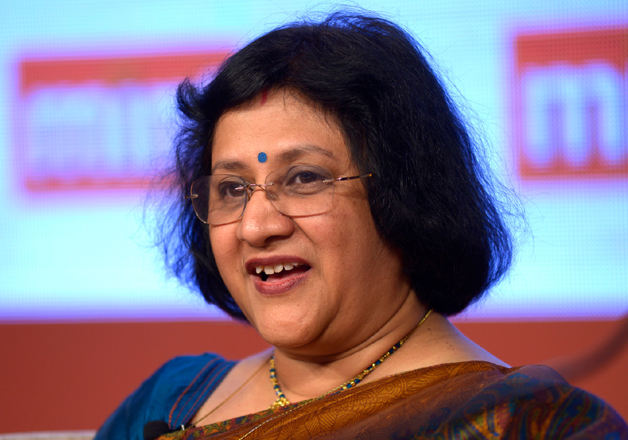 Calling for focusing on farm sector growth to sustain higher overall growth, State Bank of India (SBI) Chairman Arundhati Bhattacharya has said that revival in credit demand will stay low until the balance sheets of the rural households are repaired. 
Speaking at a CII event here, she said that banks are facing two challenges-growth capital and asset quality concerns. 
"The asset quality concerns are due to lack of demand and loans given during the boom years and both don't seem to be improving in the medium term. Therefore, there is a need to focus on farm sector growth," she said.
On overall credit growth, which averaged at a multi- decadal low of 5 per cent so far, the SBI Chief said that she does not see a revival in the near-term.
Agriculture sector will need added thrust to drive the economy as it has been badly hit by two successive bad monsoons, she noted. 
Referring to the impact of demonetisation on farming sector, the SBI Chief said that those segments like vegetable growers, who could not store produce and had to sell at cheap rates, were hit badly. Similarly, luxury sector has also been hit badly. But the cotton and cane farmers could manage the situation by bartering.