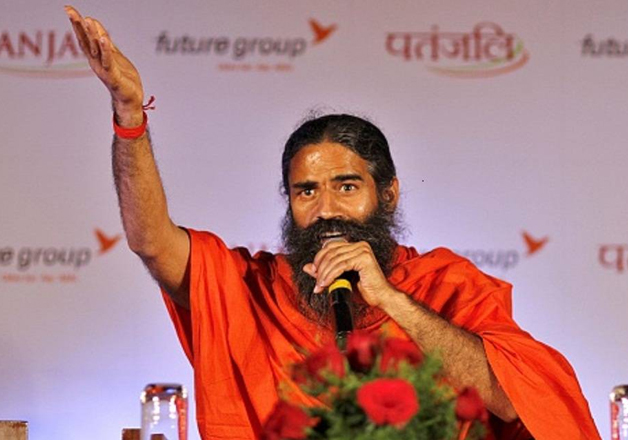 Noted Indian Yoga guru Baba Ramdev on Wednesday said that he will make 20,000 employments by putting billions of rupees in Nepal as he initiated a new venture to create organic medicine and other items.
Ramdev, who arrived here on a week-long visit on Tuesday, inaugurated the new factory of his Patanjali Ayurveda Grama Udyog with Nepal President Bidhya Devi Bhandari in Bara district in southern Nepal.
The factory which was established with an initial capital investment of Rs 1.5 billion will be upgraded to Rs 5 billion in future and will produce organic medicine and other products, Ramdev said during an interaction with officials and members of the Federation of Nepalese Chambers of Commerce and Industry in Kathmandu.
Ramdev said he will invest billions of rupees in Nepal for producing ayurvedic products that would eventually generate employment for 20,000 Nepalese youths. Ramdev, who was accompanied by his close aid Acharya Balkrishna, also flew to Bara district in southern Nepal, where he will conduct a five-day yoga camp, according to sources close to Patanjali Yoga Ashram of Nepal.
President Bhandrai, Prime Minister Pushpa Kamal Dahal, Nepali Congress President Sher Bahadur Deuba, ministers, leaders and members of the business community are among others who have been invited to attend the function in Birgunj. Thousands of yoga enthusiasts from Nepal and India have assembled in Birgunj are have been preparing for a month for the event.
(With inputs from PTI)