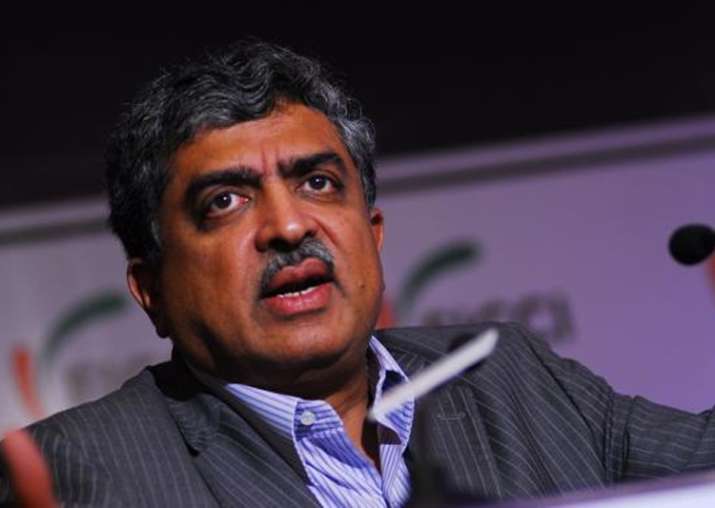 In a development signalling a huge shake-up in ranks at crisis-hit Infosys, the IT bellwether today named former CEO Nandan Nilekani as non-executive, non-independent director and the Chairman of its Board of Directors. He replaces R Seshasayee who resigned from the Board. His chairman has been accepted, the company said in a statement. 
The shake-up is being seen as the company succumbing to pressure from co-founders and a clutch of investors.
Vishal Sikka, who quit last week as CEO but was made vice-chairman till his successor was appointed, also quit the board with immediate effect, the company said in a statement after its board meeting.
The overhaul meets a key demand of the founder group led by N R Narayana Murthy, who had demanded a clean-up at the country's second largest software services firm.
Two independent directors -- Jeffery S Lehman and John Etchemendy -- also resigned from the Infosys board with immediate effect.
The crisis had been brewing at Infosys since Sikka abruptly resigned last week, blaming founders for slander.
Meanwhile, Nilekani said in a statement that he was happy to return to Infosys. 
"I am happy to return to Infosys, now in the role of non-executive chairman, and look forward to working with my colleagues on the Board and in executive management on the business opportunities we see before us and delivering benefits to our clients, shareholders, employees and communities," he said in a statement.
Nilekani had taken as CEO from NR Narayana Murthy in March 2002 and passed on the reins to his successor Kris Gopalakrishnan, who took over as CEO in 2007.
He left the company in 2009 to head the Unique Identification Authority of India (UIDAI), the Aadhaar authority. Nilekani held the role until 2014, before resigning to unsuccessfully contest Lok Sabha elections on a Congress ticket from Bengaluru (South).
The Nilekani family has a 2.29 percent stake in Infosys as per the quarter ended June this year.
In a shock decision, Sikka resigned as the CEO and MD of Infosys citing "continuous distractions and disruptions", as the reason for his resignation, an apparent reference to Infosys co-founder NR Narayana Murthy.
In an email to Infosys employees, Sikka referred to "increasingly personal attacks against him".
"I cannot carry out my job as CEO and continue to create value, while also constantly defending against unrelenting, baseless/malicious and increasingly personal attacks," Sikka said.
Sikka's resignation threw the IT giant in a crisis with stocks dipping over 10 per cent in two days and the company losing Rs 33,912 crore in shareholder value.
The development also laid bare the split in the Infosys board, with some taking potshots at Murthy, while others came out openly in his support. Clamour had been growing within the Board for Nilekani's return to the company he once headed and bring it out of the woods.
Today's decision finally marks what reports have termed as his 'Ghar Wapasi'.
(With agencies)