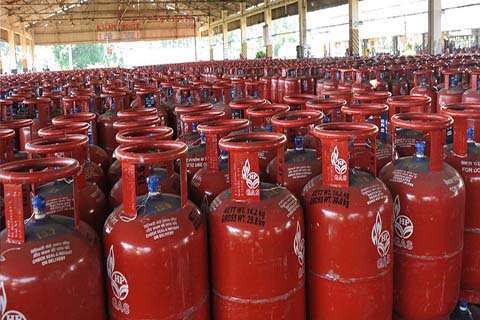 The launch of the GST, coupled with a cut in subsidy, is going lead to an additional burden on household budgets with LPG rates set to rise by as much as Rs 32, primarily due to GST rates. Notably, LPG or cooking gas has been placed in the 5 per cent bracket of GST rates. This is contrary to most states such as Delhi not taxing the green fuel, with some levying VAT ranging between 2 per cent and 4 per cent. In states that did not tax the fuel, the rollout of the GST will see LPG rates going up by Rs 12 to Rs 15 as an immediate impact of GST on LPG cylinder.  
For states that tax the fuel, the cost impact of GST on each LPG cylinder will be proportional to the difference between the GST rate and prevalent VAT rates.
According to a report in Times Of India, consumers will also have to pay more for the two-year mandatory inspection, installation, administrative charges for documentation for new connections and additional cylinders as these have been put in the 18 percent slab under GST rates.


What has come as another blow for consumers is a simultaneous reduction in subsidy amount on LPG cylinders from June.


"The subsidy amount of Rs 119.85 paid to eligible consumers in Agra, for example, till June has also been reduced. According to the new notification, they will receive only Rs 107 in their bank accounts," Vipul Purohit, national secretary of All India LPG Distributors Federation, told TOI.
Both the changes will have a combined impact of up to Rs 32 per cylinder, depending on the state, the report added. The small variation in prices among states is due to variable costs such as transportation and logistics.
Senior executives of state-run fuel retailers, however, clarified that the change in the subsidy paid to consumers was not due to GST and that the subsidy amount varies each month due to variation in the gap with international price. "Even earlier, in states where VAT was levied on LPG, consumers knew they had to bear the tax burden as subsidy is on price, not tax component," TOI a senior executive told TOI.