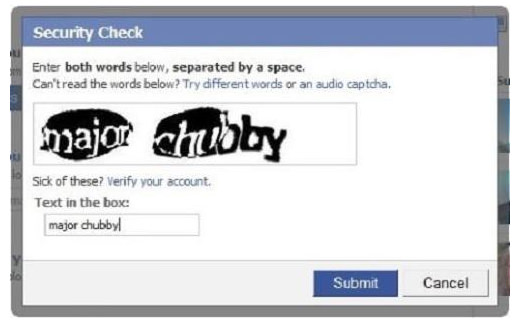 New Delhi: In the fast changing era of technology, internet users barely notice what the internet asks of them. One such example is that of CAPTCHA, a tool that is used to determine whether or not the user trying to access a particular page or service is a human.
CAPTCHA- Completely Automated Public Turing test to tell Computers and Humans Apart is a challenge-response test used in computing that helps in user identification.
It is always directed to go through a test which is known as CAPTCHA before users could move for signing up. This is because users can be harmed if the CAPTCHA did not exist.
CAPTCHAs are designed to discriminate between computer scripts from spammers and real human beings.
The most common type of CAPTCHA, which is sometimes also called reverse turning test, was first invented in 1997 by Mark D. Lillibridge.
A CAPTCHA is a programme that protects websites against bots by generating tests that only humans can pass.
The original system was developed in early 2000 by the engineers at Carnegie Mellon University. The idea behind the pioneering work of the team led by Luis von Ahn was to find ways to filter out the spam bots that are pretending to be the people.
They invented a programme that the computer could not possibly read but human beings could make out.
The programme would display some form of garbled, warped and distorted texts and the users had to type the text in a given box so that they could have access.
The programme later became wildly successful and emerged as an omnipresent tool and an accepted part of the internet user experience.