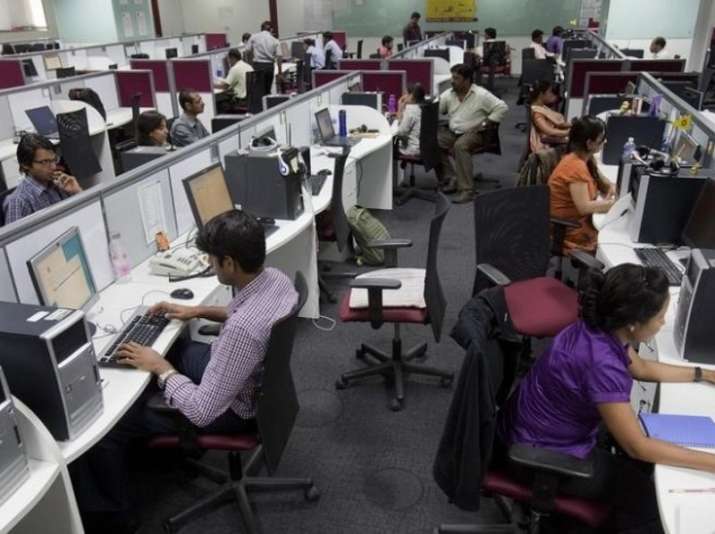 Faced with grim prospects in view of tightening H1B visa norms in the United States following Donald Trump's inauguration as President, Indian IT firms are now looking East with China offering opportunity in its big data sector.
A delegation led by IT body NASSCOMM that visited the country said it was hopeful of landing good opportunities in China with businesses there looking to collaborate with Indian IT firms in complex areas like big data analysis to put them to wider use. Chinese companies have also shown interest in investing in Indian startups, said NASSCOMM director Gagan Sabharwal.
"All companies in our delegation are hopeful of landing business in China. They are ready to invest in local presence, and work with local agencies," a Times of India report quoted Sabharwal as saying.
There are other opportunities building up for Indian IT in China as well.
The Guizhou province of China recently invited Rajendra Pawar, the chairman of NIIT, to become a member of its own advisory committee for development of Big Data business with the help of international collaborations. NIIT, which has a strong presence in China's IT education scene, has opened its largest big data training facility in Guiyang, capital of China's Guizhou province
Also Read: Techies to form India's first IT union amid large-scale layoffs by companies
"China has closely observed the phenomenon where Indian IT sector has grown by adding huge value to developed countries. This is why they would like to collaborate with Indian companies in a big way," NIIT chairman Rajendra Pawar told Times Of India.
The report further cited Chen Gang, the Communist Party secretary of Guiyang, as saying that he has developed a high respect for capabilities of Indian IT companies after undertaking two visits to the country.
Indian IT firms have been faced with difficulties over their Indian workforce, something that Trump has likened with "stealing American jobs".
Soon after taking over last month, Trump had decided to overhaul the work visa programmes like the H-1B and L1, a move that will adversely hit the lifeline of Indian tech firms and professionals in the US.
A legislation introduced in the US House of Representatives calls for more than doubling the minimum salary of H-1B visa holders to $1,30,000, making it difficult for firms to use the programme to replace American employees with foreign workers, including from India.