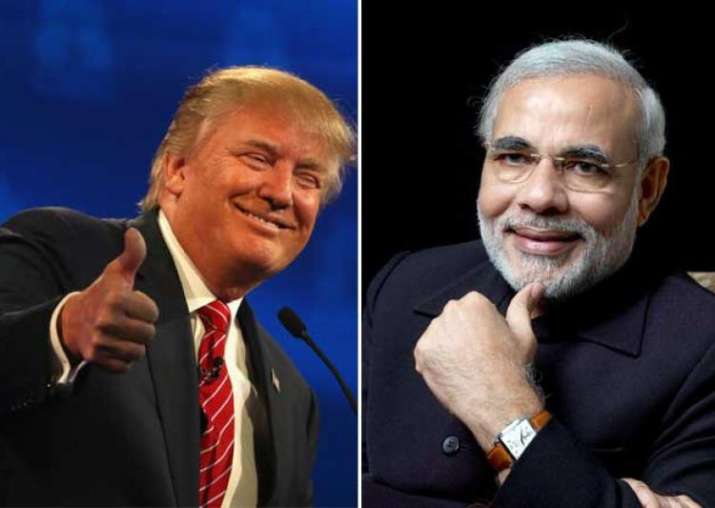 Social media giant Twitter has released a report card of the biggest global trends of 2016.
The Rio Olympics, followed by Donald Trump's election as US president and augmented reality sensation Pokemon Go were top three trends globally. Oscars, Euro2016, Trump, BlackLivesMatter and Brexit were also big events or issues which got the popular vote of the Twitterati.
Top 10 global trends on Twitter:
1. Rio2016
2. Election2016
3. PokemonGo
4. Euro2016
5. Oscars
6. Brexit
7. BlackLivesMatter
8. Trump
9. RIP
10. GameofThrones
A Spanish gamer known as elrubius originated the year's most popular tweet: It reads "Limonada'' (lemonade) and was re-tweeted more than 1.3 million times. One Direction's Harry Styles had the second most-repeated post _ quoting a Taylor Swift song _ with more than 700,000 retweets.
A postelection tweet from Hillary Clinton encouraging little girls to recognize their power and seize opportunities was the third most popular of the year with 634,560 retweets.
In India, Prime Minister Narendra Modi's demonetisation drive was the biggedt buzz creator on Twitter.
The social network recorded 650,000 tweets in 24 hours following the announcement and millions more tweets in the following weeks, the company announced on Tuesday.
Women athletes P.V. Sindhu, Sakshi Malik and Dipa Karmakar won a million hearts on Twitter during the Rio Olympics, making #Rio2016 the top hashtag trend of the year. While the demonetisation move polarised people with opinions, the Rio Olympics brought them together, especially to celebrate the Women champions this year.
Top 10 biggest moments in India
1) Demonetisation Scheme
2) Women in Rio 2016
3) India Vs Pak for WT20
4) Delhi Polllution
5) Diwali
6) India Vs Australia for WT20
7) International day of Yoga
8) Global Citizen India
9) Ganesh Chaturthi
10) Filmfare Awards
Virat Kohli's tweet in support of actor Anushka Sharma was the 'Golden Tweet' of 2016.
"Shame on people for trolling @AnushkaSharma non-stop. Have some compassion. She has only given me positivity," was retweeted over 39 thousand times and liked by more than 1 lakh users.
"He encouraged his fans and critics, who attributed his outstanding performance in the ICC World T20 to their break-up, to focus instead on empathy and community building," Twitter said in a statement.
When it comes to the trends in hashtags, the words which garnered the most response were, #Rio2016, #IndvsPak, #WT20, #IndvsAus, #MakeInIndia, #IndvsWI, #IndvsBan, #PVSindhu, #surgicalstrike and #JNU.
Meanwhile, PM Narendra Modi was the most followed account, with 24.6 million followers, while he was followed by Hindi film industry superstars Amitabh Bachchan and Shahrukh Khan at 23. 4 million and 22.1 million followers respectively.