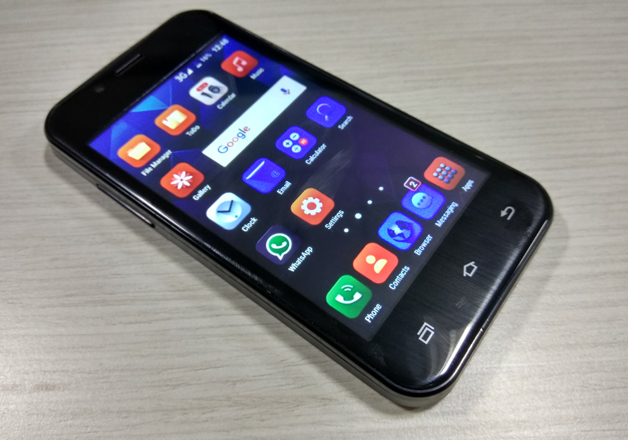 What can you think of buying for Rs 251 -- a sumptuous burger, a refreshing coffee or ticket to your favourite movie? How about a real, working smartphone?
Noida-based startup Ringing Bells Pvt Ltd has done the impossible. After months of bickering and bad press, the less than $4 "Freedom 251" smartphone has finally started reaching people.
According to the company, after successfully delivering the first 5,000 devices, 65,000 more handsets are now on their way.
The review device provided to us more than a fortnight back is yet to display a real glitch, so to say.
Let us see what "Freedom 251" has for you.
Running on the Android 5.1 operating system and sporting a 4-inch qHD IPS display with 540x960 pixels resolution, a 3.2-megapixel primary (rear) and a 0.3-megapixel front camera, it obviously cannot match the mid-range smartphones, but yes, it works smoothly.
Powered by 1.3GHz quad-core and 1GB RAM, the phone packs 8GB of internal storage that can be expanded up to 32GB using a microSD card.
The single SIM (GSM) device has a 1450mAh removable battery and connectivity options include Wi-Fi, Bluetooth and FM radio. Sensors on the phone include a "Proximity" sensor which can detect the presence or absence of objects using electromagnetic fields.
When in lock position, you can also open the device by swiping your finger on the screen and it will take you to your password. Basically, this gesture control feature allows you to unlock the device without touching the power button.
For moderate usage with WhatsApp, calling and texting, listening to music and surfing the internet, we did not face any problems. Neither did the device get heated up. One charge was sufficient for almost one and a half days with normal usage which is quite good.
What does not work?
Call it strange but when the battery goes low, the text settings change automatically into Hindi and one has to go back to settings to correct it back to English. Maybe some tweaking is what is required in upcoming handsets.
For the rest, at Rs 251, it is indeed a basic-level, functional device that even defies "affordability" and can help the masses shift to smartphones from basic feature phones.
Meanwhile, think what else can you purchase in Rs 251.
Sourabh Kulesh