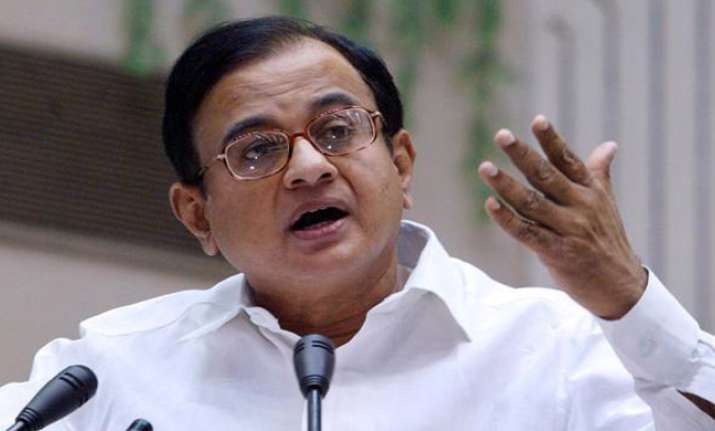 Senior Congress leader P. Chidambaram on Wednesday welcomed the government's decision to buy paper trail machines for EVMs saying "it's a victory for Congress, opposition parties and democracy".
"Welcome government's decision to allot money to buy VVPATs. Clear victory for Congress, Opposition parties and democracy," Chidambaram tweeted. 
The Union Cabinet on Wednesday approved the Election Commission's proposal to buy paper trail machines for electronic voting machines (EVMs), Finance Minister Arun Jaitley said.
Talking to reporters after the Cabinet meeting, Jaitley said a total of 16,15,000 Voter Verifiable Paper Audit Trail (VVPAT) units would be needed for the EVMs as per the Election Commission estimates.
"The Election Commission had been consistently demanding VVPAT machines to hold elections. The Cabinet approved the demand today. This would cost Rs 3,173.47 crore," he said.
The Commission recently received a memorandum from 16 parties demanding that the paper ballot system be reintroduced for greater transparency. The Bahujan Samaj Party, the AAP and the Congress have alleged the tampering of the voting machines. The Samajwadi Party has also raised doubts.
Since June, 2014, the Commission has given at least 11 reminders to the government seeking funds for VVPAT machines. Last year, Chief Election Commissioner SNA Zaidi had written to the Prime Minister drawing his attention to the funds needed for the machines.
The Supreme Court has asked the Commission to give a tentative timeframe by which it can use VVPAT machines in all polling stations.
The EC says two PSUs – ECIL and BEL – need 30 months to produce the over 16 lakh VVPATs.