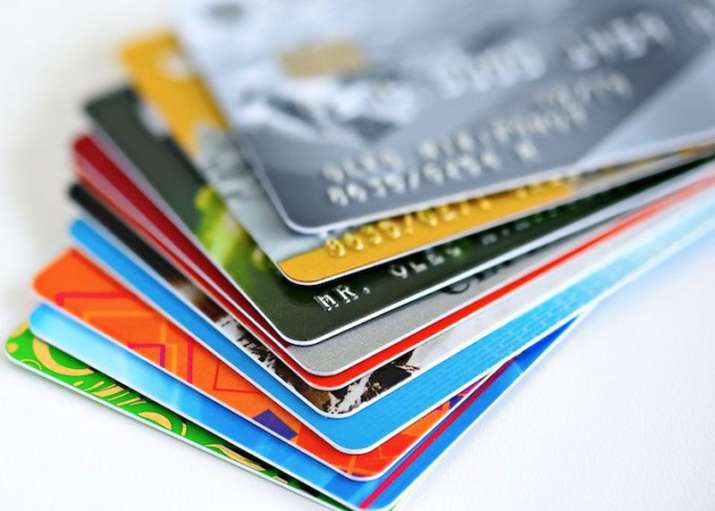 Should You Put Entertainment Expenses on Your Credit Card?
Ever since credit cards have become popular in India, the market is flooded with all sorts of options. There are cards matching different preferences of the users- be it travel, shopping, dining or movies. While it makes sense to use credit cards for making big purchases or to fund a costly vacation, is it worth taking debt for entertainment expenses like movies? Before we delve deeper, let us first talk about a few credit cards that offer entertainment benefits-
1- Bajaj Finserv Platinum Choice SuperCard
This is a highly-rewarding credit card and comes with a welcome gift of 2,000 reward points. You can apply for this Bajaj Finserv Credit Card online as well as offline. It offers flat 10 percent discount on booking movie tickets on bookmyshow.com. A user can make 15 such transactions in a year. Online usage lets you earn 4 times more reward points. Apart from these, you get fuel surcharge waiver and 5,000 milestone reward points on reaching annual spending of Rs. 75,000.
2- SBI Card ELITE
It is one of the most popular SBI credit cards. It offers movie tickets worth Rs. 6,000 per year in the form of two discounted tickets per month on bookmyshow.com. Maximum discount of Rs. 250 can be availed per ticket. In addition, it gives you welcome e-gift voucher worth Rs. 5,000 and five times more reward points on dining and grocery spends. 6 complimentary international airport lounge access and 2 domestic airport lounge access can also be availed on this card.
3- RBL Bank Blockbuster Credit Card
Movies and dining benefits come aplenty on this credit card. It offers flat 10 percent discount on booking movie tickets on bookmyshow.com with a maximum cap of Rs. 100 per transaction. 15 such transactions can be availed in a year. Users can also enjoy 5 percent value back on dining. Welcome reward of 8,000 points is also provided which can be redeemed against an exciting range of vouchers and merchandise. One can apply for RBL Bank credit card both online and offline.
4- Kotak PVR Gold Credit Card
Tailor-made for movie buffs, this credit card by Kotak has been launched in co-branding with PVR Cinemas. Users can avail 24 PVR movie tickets per year (two in a month) depending on the total amount spent during a month. It also offers insurance cover against theft or card loss. One can also get add-on credit card for their family members.
What type of entertainment benefits are offered on credit cards?
As it is evident from the four credit cards mentioned above, entertainment benefits are offered to the users in different forms. Some of the most popular ways of offering such privileges are-
Direct Discounts- Some credit cards offer benefits to the users in the form of direct discounts when they use it to pay for entertainment expenses at partner websites. Discount will be offered at a pre-determined rate for a certain number of transactions in a month. There will be a cap on the maximum discount you can get on a transaction. Discounts may also be subject to other terms and conditions set by the card issuer.
Reward Points/Cashbacks- This is another method that banks use to reward their credit card holders. When they ring entertainment bills on their credit card, it will offer them more reward points or a higher value back. The offer will be valid only on partner websites.
Co-branding Benefits- Some banks launch co-branded credit cards in collaboration with famous entertainment brands such as BookMyShow, PVR, INOX, etc. Since the benefits are brand specific, the card wouldn't offer much if you use it for other entertainment expenses.
Tickets/Movie Coupons- This is another form of entertainment benefit wherein you will get movie coupon code every month or as per the frequency set by the bank. This may be subject to reaching a particular spending limit within a set period of time.
Things to Keep in Mind
Like any other credit card privilege, entertainment benefits are also offered with certain terms and conditions. And as a smart user, one should be able to comprehend whether the benefits offered are actually worth taking a debt. Some scenarios under which it makes sense to use entertainment benefits include-
If you are a frequent movie goer
If you have already reached your spending limit and the coupon has been made available to you
If you are loyal towards a particular entertainment brand and your card offers benefits for the same
If the expense is within your budget and you can easily pay it off later
Privileges, coming in any manner, never fail to entice the customers. However, expense on credit card is still a debt and should not be taken too casually. Here are the two scenarios under which it may not be a good idea to put entertainment expenses on your credit card-
If you are already running behind in your bill payments
If you consider yourself as an outrageous spender
Needless to say, those who are already running behind in their bill payments should avoid all types of expenses on credit cards starting with entertainment and dining. Secondly, undisciplined users find it hard to keep control over their credit card spending. When entertainment expenses are also added to it, the bill at the end of the month might come as a shock.
The Bottom Line
We cannot emphasize more on the fact that credit card expenses are debts that have to be paid off in time otherwise they will attract penalty. Entertainment is a discretionary expense and it is not a mature step to take up a debt for the same. Only those who consider themselves to be financially disciplined should think of putting entertainment expenses on credit cards as they would be sure that they can repay in time. On the other hand, it is better for outrageous spenders to put a leash on their credit cards and pay for such discretionary expenses in cash.
(Disclaimer: This is an advertorial and IndiaTV news does not hold any responsibility for the content)