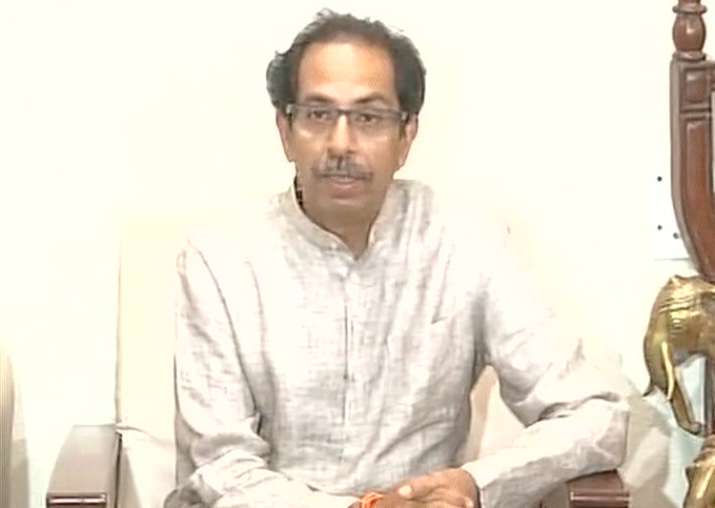 A key ally of the ruling BJP, Shiv Sena today ended the suspense on its support to NDA's presidential candidate Ram Nath Kovind, saying it will back him. The Shiv Sena announced this a day after its chief Uddhav Thackeray stated that Sena was not interested in backing Kovind if his candidature is aimed at garnering Dalit votes. 
"After holding discussions with our party leaders, we have decided to back the NDA presidential candidate Ram Nath Kovind. After our support, I do not think it will be difficult for the BJP to get him elected," Thackeray told reporters at his residence 'Matoshree' in suburban Bandra this evening. 
"(BJP chief) Amit Shah had met me and requested for our support for their candidate. In turn, I suggested him two names which he said the BJP will consider," he said referring to Shah's meeting with him on Sunday. 
"After the BJP announced the presidential candidate, Shah once again called me and told me that the names which I had suggested were considered, but that they (BJP) had their reasons for not making them the BJP candidate," Thackeray said. 
Sena had earlier proposed the names of RSS chief Mohan Bhagwat and veteran agriculturist M S Swaminathan. Responding to a question that if Sena will support the opposition parties if they field a Dalit candidate, Thackeray said his stand will not change now. 
"It is not necessary that Sena will always oppose the BJP," he said. 
When asked if Sena will back opposition parties if they announce the name of either Bhagwat or Swaminathan, Thackeray said, "I had announced names of Mohan Bhagwat and Swaminathan a week back. Had they wanted my support, they would have declared one of the names till now. But time has passed now and I will not change my decision". 
With Sena announcing its support to Kovind's candidature, the path of NDA getting its candidate elected to the President's post is all clear now.
The NDA, led by the BJP, has 5,37,683 votes and this is including the Shiv Sena. 
A candidate would need 1 more than half of the total votes polled to secure a win in the presidential election. Assuming that all votes are polled, a candidate would at least need 5,49,451.5+1 votes to win the election. The NDA, thus, would need to garner support from other parties. 
The Biju Janata Dal (BJD), Telangana Rashtra Samithi (TRS), YSR Congress Party (YSRCP), Samajwadi Party, BSP have already declared their support for Kovind. 
Here is how these parties stand in terms of votes in the electoral college: BJD-32,892 | TRS-22,048 | YSRCP-16,848 = Total-71,788
Thus, the candidature of Kovind is well above the 50 per cent of total eligible votes. If all goes well for the BJP in the next one month, Kovind will almost certainly emerge as a winner on July 20, 2017 when India gets its new President at the Rashtrapati Bhavan.