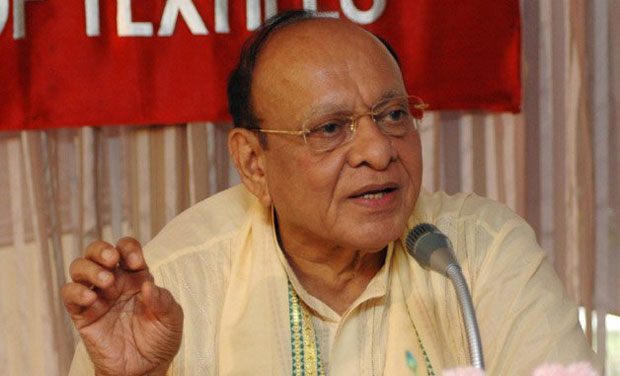 Giving a clear hint of his unhappiness with the party leadership, former Gujarat Chief Minister and senior Congress leader Shankersinh Vaghela on Wednesday asserted that his existence was not tied to any one party.
Vaghela was talking to media persons after his meeting with Congress President Sonia Gandhi, party Vice President Rahul Gandhi and Gujarat affairs in-charge Ashok Gehlot in New Delhi. 
When asked about the matters he discussed with the party leadership, Vaghela said, "Party strategy for the coming elections, issues, candidates, all these was discussed at the meeting."
Asked about his poll strategy, he said the "the party's strategy is my strategy, what else".
"Nobody has seen tomorrow," he said when media persons asked him if he would join the BJP as was being rumoured.
Later, when asked what he meant by this statement, Vaghela said: "It is simple. I am with the Congress now. Nobody knows what will happen tomorrow. It is like nobody was aware on the eve of her death what was to happen to Indira Gandhi the next day."
On further questioning, an irritated Vaghela said in Gujarati: "Mein koi ni, ke koi party ni kanthi nathi bandhi rakhi (my existence is not tied down to anyone or any party)."
Vaghela has been consistently denying that he would join the BJP amid rumours that he might not be given Congress' baton for the elections. The latest round of speculations is that BJP, his original party, may make him governor of some state and his son, Mahendrasinh, could be accommodated suitably as a minister.
(With IANS inputs)