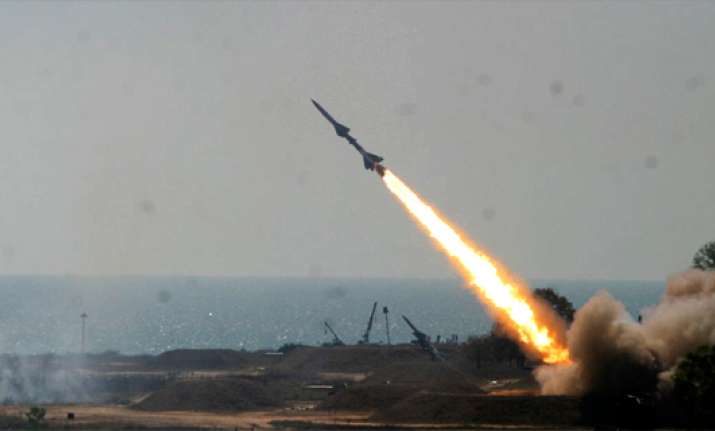 The state-run North Korean media today claimed that Pyongyang will soon be ready to test fire an intercontinental ballistic missile (ICBM). 
According to Efe news, an article in Rodong Sinmun, the official daily of the Workers' Party of Korea, said the latest series of weapons tests show that the country is not too far away from test-firing an ICBM.
The article indicates that Pyongyang has made advances in its missile technology since North Korean leader Kim Jong-un said in his New Year's speech that the country was in the final stages of developing ICBM technology.
Pyongyang has test-fired several missiles this year, with the latest on Thursday when it launched several anti-ship cruise missiles from its southeastern coast - its 10th missile test of the year.
The regime also tested a mid-range ballistic missile on May 29.
North Korea is convinced it can successfully carry out an ICBM launch and it would be a blow to the policies of the United States against Pyongyang, the official newspaper said.
The US has never initiated a war against a state that possesses nuclear weapons or ICBMs, the daily added.
Pyongyang's repeated weapons tests have hardened Washington's rhetoric following Donald Trump's arrival in the White House, whose administration has hinted at the possibility of pre-emptive strikes. 
(With IANS inputs)