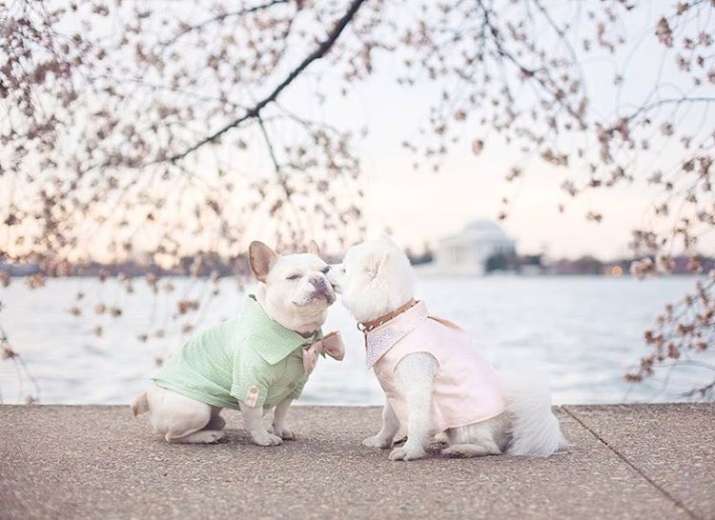 There's an ongoing trend on social media about engagement photoshoot, wedding photoshoot and pregnancy photoshoot. But this recent photoshoot has defied all conventions. 
A cutesy dog couple just had their engagement photoshoot and the netizens can't stop drooling over it. This might seem completely bizarre to some, but it's true. The dog engagement photoshoot is really a thing now. 
On an Instagram account named sebastianlovesluna, we stumbled upon a number of drool-worthy pictures of a dog couple. The account features a French Bulldog Sebastian and Luna, a Pomeranian with their dreamlike love story. This mushy dog couple has been engaged since 2016 and now they are spending their courtship periods in each other's arms. 
Last weekend, the Sebastian-Luna couple made weekend even more enjoyable for the netizens by posting their fresh engagement photoshoot on their Instagram handle. You can see how these gorgeous pooches are dressed in their best engagement attire posing with each other amidst the cherry blossoms in Washington DC.
A weekend in each other's embrace makes life worth living for. 
Love lies in looking in the same direction. 
Catch some behind the scenes moment of the engagement photoshoot. 
A kiss of love sets everything right.
These two adorable dogs have redefined the 'puppy love' for us. After seeing these love-loaded pictures, we're just waiting for this love-struck couple to tie the knot soon. Can love get any better than this?