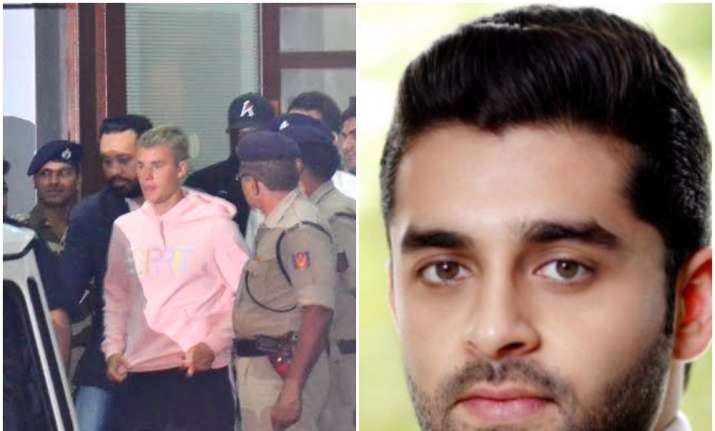 At a time when Justin Bieber is ruling all over, Arjun Jain has come to the limelight. Why? He is the man who has brought the pop sensation to India. Yes! All you Biebers should thank him in making your dream possible.
Today is a special day for India especially Mumbai as Justin Bieber is in town. The pop sensation is all set to perform live in Patil Stadium, Navi Mumbai.
Also Read:  Justin Bieber India concert: Things Indian fans can expect from the Purpose tour
The much-awaited concert has tight security with 500 cops, 1,500 security personnel and several drones to make sure the event goes undisturbed.
Arjun Jain has revealed that the deal with Creative Artistes Agency was finally sealed after spending months of sleepless nights in an effort to get Bieber to India for the Purpose tour.
Expressing his satisfaction and excitement, Jain told Indian Express, "It entails a lot of research and spadework to be honest. This one has been a ride of a different sort. It will be the first time in history that a mainstream artiste of this stature is visiting the subcontinent." 
"There were multiple agency pitches for this concert but I guess we worked really hard to win this one," said Jain who is currently excited that India has opened up to international artistes. "Right from the money invested to the production value of the show to sponsor engagements, it has been quite a journey. India is yet to become a superpower when compared to global competitors but it's a gradual process and we hope after Bieber this trend continues. Most pop artistes command a steep price to perform here now," he told Indian Express.
Justin Bieber's concert has had its tickets sell within the range of  Rs 4,000 and Rs 75,000 with almost 80% of them being sold out. Thanks to Bieber's extreme fan following amongst teenagers, especially girls and his latest album Purpose that has been digested quite well by his haters as well!
Delhi-based Jain started White Fox Entertainment in 2013, after graduating in finance from University of Massachusetts. It was while growing up in the city that Jain would love to see people enjoying gigs and found his dream in organizing a hip hop festival in India. 
The first gig that he hosted was at Arjun Rampal's nightclub, Lap, in Delhi with dutch DJ and producer Laidback Luke. At that time EDM was becoming the rage and Jain decided to jump into it.