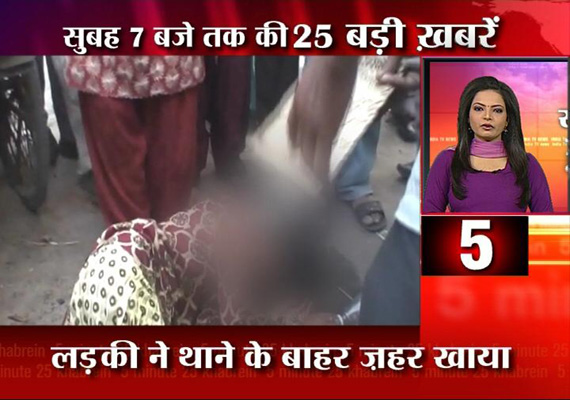 New Delhi, Apr 19
: A girl staying in Sahibabad consumed poison outside the police station after police refused to file an FIR against her lover who had refused to marry her. The girl was rushed to hospital, where her condition is out of danger. 



The girl from Rudrapur, Uttarakhand, had a relationship with a youth named Sonu in Sahibabad. Sonu called her three days back to discuss marriage, but his parents disagreed.

The girl went to Sahibabad police station to file an FIR, but police refused.

The girl then consumed poison outside the police station. She lay on the road for nearly half an hour before police took her to a hospital.

Shiv Shankar Yadav, SP City Ghaziabad said, a case has been registered against Sonu and the girl is being medically examined. She is presently out of danger.