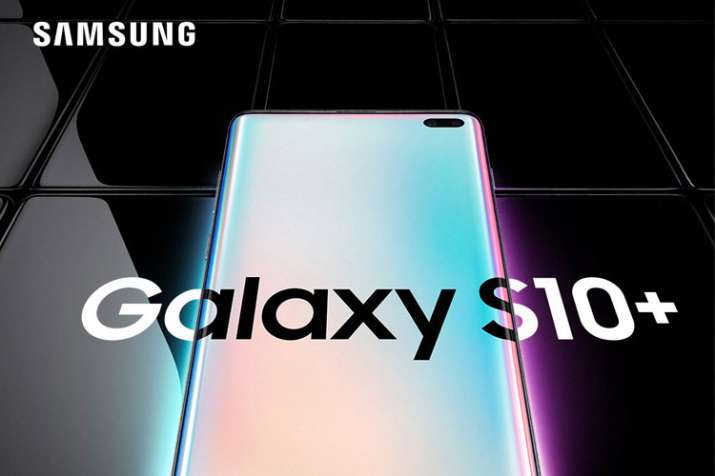 Samsung marked its global event on the 20th of February in San Francisco, where the company unveiled its latest flagship lineup for 2019. Backed by all technological advances, Samsung launched a hue of flagship products at the event that includes the incredible Galaxy Fold, Galaxy S10 lineup and some new wearables. Here is everything we saw at the Galaxy Unpacked 2019.
The #GalaxyS10 is a next generation smartphone like no other.
The next generation Galaxy has arrived.
Learn more: https://t.co/UstjA79jjF pic.twitter.com/IWbJ039quG

— Samsung Mobile (@SamsungMobile) February 20, 2019
Also, read: Samsung Galaxy A50 with triple rear cameras and in-display fingerprint sensor renders online
Samsung Galaxy Fold
The show was kicked off by Samsung's folding smartphone called the Galaxy Fold. This new device from Samsung comes with an innovative new hinge system that allows the device to open and close like a book that helps it seamlessly switch between the outer 4.6-inch display and the inner 7.3-inch tablet like screen.
The Galaxy Fold runs on the 7nm processor, backed with 12GB RAM and 512GB internal storage. It comes with two batteries inside that includes a 4,380mAh battery that ensures there is enough power source for both the screens. The huge display on the Galaxy Fold allows three apps in the split-screen mode, which is the first of its kind in a device. It comes with a three camera lens on the back along with two on the front and one on the cover, which adds up to six.
The Samsung Galaxy Fold will come with LTE and 5G versions that is likely to launch on 26th April. The Galaxy Fold is priced at $1,980.
Ten years after the first Galaxy, we didn't just change the shape of the phone, we changed the shape of tomorrow. #GalaxyFold
Learn more: https://t.co/gYYGF4ZvdJ pic.twitter.com/C8s0Jxdhkz

— Samsung Mobile (@SamsungMobile) February 20, 2019
Samsung Galaxy S10 line-up
With leaks and rumours around the Samsung Galaxy S10 line-up, there was no surprise on what was going to launch at the event. Samsung went on to launch all three models of the S10 that included the Galaxy S10e, S10, and S10 Plus.
One of the biggest highlights of the Galaxy S10 series was the new Infinity-O display that has been made using the laser-cutting technology, where it carefully sliced a hole out of the AMOLED display on the phone for selfies, where Galaxy S10+ two front cameras unlike the Galaxy S10 and Galaxy S10e.
Powering all three phones is the new Snapdragon 855 processor, while the camera specs differ, as the Galaxy 10e comes with two rear lenses, while the Galaxy S10and S10 Plus comes with triple rear cameras. All three phones come with PowerShare that allows the phones to charge each other wirelessly.
All the Galaxy S10 series phones will be up for pre-order on 21st February and will start shipping on 8th March.
A next generation device in a size that's just right for you. #GalaxyS10 #SamsungEvent
Learn more: https://t.co/H4UtwA7l4B pic.twitter.com/U2WosF760h

— Samsung Mobile (@SamsungMobile) February 20, 2019
Samsung Galaxy S10 5G
Apart from the regular Galaxy S10 series, Samsung also launched the Galaxy S10 5G model that comes with a 6.7-inch Dynamic AMOLED display and is powered by Snapdragon 855 processor backed with 8GB RAM and a huge 4500mAh battery. The device comes with four rear cameras of which one is a Time-of-Flight sensor that delivers accurate 3D mapping.
Samsung Galaxy Watch Active and Galaxy Fit
Samsung also unveiled two new fitness-focused wearables called the Galaxy watch active and the Galaxy Fit. Both devices are small and sleek in size that run on the Tizen operating system. The Galaxy Watch Active is the first Samsung wearable that can also track blood pressure.
The Galaxy Watch Active will start at $200 and is up for pre-order from 21st February that will be releasing on 8th March.
Introducing the new #GalaxyWatch Active. #SamsungEvent
Learn more: https://t.co/KUAfGQQdCR pic.twitter.com/aGw5vmEGlx

— Samsung Mobile (@SamsungMobile) February 20, 2019
Samsung Galaxy Tab S5e
The event also saw the Galaxy Tab S5e that comes with a 10.5-inch sAMOLED display and is powered by the Qualcomm Snapdragon 670 processor with 4GB/6GB RAM and 64GB/128GB storage. It runs on Android P operating system and comes with Stereo speakers tuned by AKG, Cinematic sound with Dolby Atmos. It also features a 13MP rear autofocus camera along with an 8MP front-facing camera.
Samsung Galaxy Buds
Galaxy Buds are the wireless headphones that come in a charging case, which can be charged in a charging case that can be recharged wirelessly and even the new Galaxy S10 series phones. The Galaxy Buds are priced at $129, but you can avail it for free by pre-ordering the Galaxy Fold, S10, and S10 Plus.
Introducing the new #GalaxyBuds. #SamsungEvent
Learn more: https://t.co/Tao3CBYQoh pic.twitter.com/ECy8nqnK14

— Samsung Mobile (@SamsungMobile) February 20, 2019
Also, read: HMD Global launches Nokia True wireless earbuds in India, priced at Rs 9999