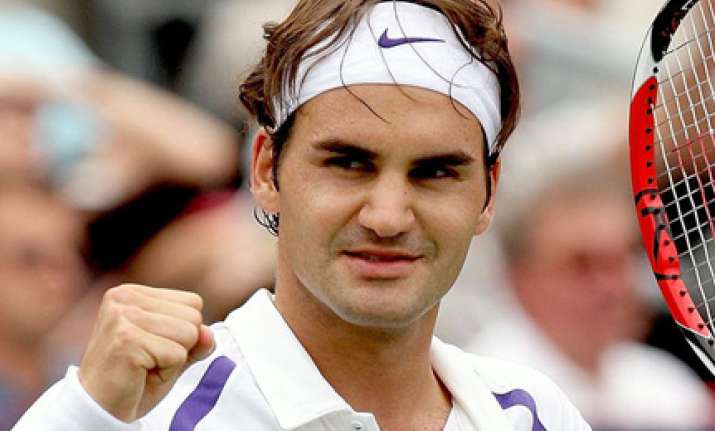 Roger Federer withdrew from the Japan Open and Shanghai ATP Masters 1000 on Friday, citing the need to rest after a physically challenging year.
The Japan Tennis Association said the top-ranked Federer was withdrawing from the Oct. 5-11 Japan Open, along with the Shanghai tournament the following week.
"After consultation with my team and doctors, I decided to take the difficult decision to withdraw from both tournaments," Federer said in a statement. "This will allow me a chance to give my body a chance to rest, rehabilitate and recover from a physically challenging year."
Federer reached the final of all four Grand Slams this year, winning the French Open for the first time in his career, then breaking Pete Sampras' record with his 15th major title at Wimbledon.
He also earned two points for Switzerland last weekend during a 3-2 victory over Italy in the playoffs to remain in the top-tier World Group of the Davis Cup.
It is the second time Federer has pulled out of the Japan Open just before the start of the tournament. He also cited fatigue as his reason for withdrawing from the 2007 event.
"I'm disappointed that I have to withdraw from Tokyo and Shanghai as they are two of my favorite cities," Federer said. "The fans have been great to me over the years."
U.S. Open champion Juan Martin Del Potro and third-ranked Andy Murrary are scheduled to take part in the Japan Open. AP