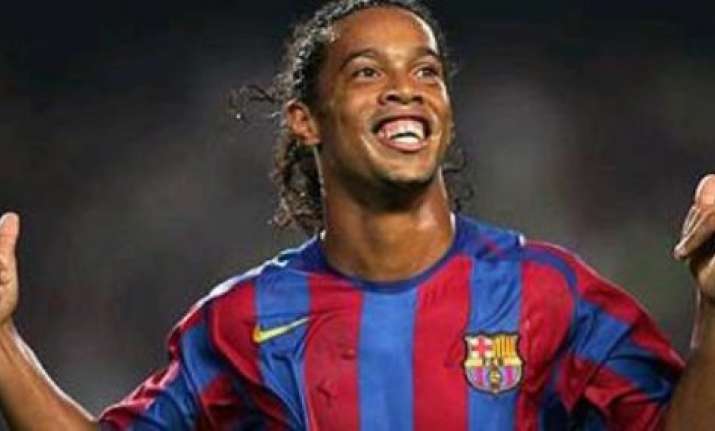 Mexico City: Ronaldinho, two-time world footballer of the year, has been threatened with the sack if he doesn't return to his Mexican club Queretaro on time.
The Brazilian had said he would return to the club a fortnight ago but fail to turn up for pre-season training on time, reports Xinhua.
Previously, he was allowed to go to the US and Brazil to put his personal affairs in order.
Arturo Villanueva, the club president, Tuesday said that if Ronaldinho did not appear by the next week he would prefer "to take on someone else".
Club's sporting director Joaquin Beltran expressed that Ronaldinho did not enjoy special status because he scored three goals and set up one other in his nine games for Queretaro.