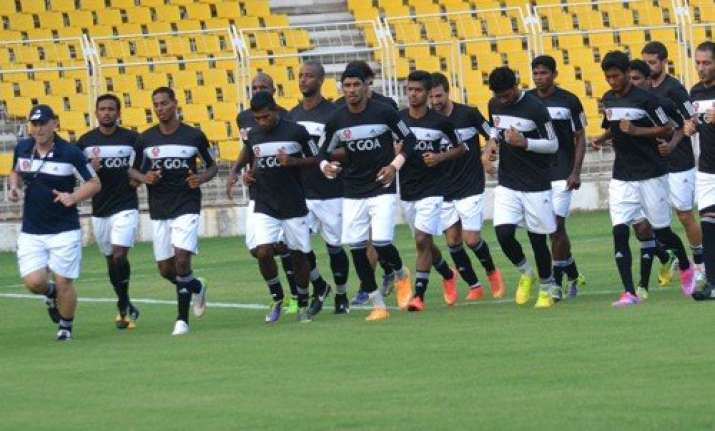 Panaji: Considering the huge response for the second leg semi-final of Hero Indian Super League (ISL) football, Goa government has chalked out plans to ensure that there is no law and order problem during Wednesday's match between FC Goa and Atletico de Kolkata here.
Goa Chief Minister Laxmikant Parsekar today told reporters that all the agencies have been asked to take precaution to avoid last-minute mobbing at the Nehru Stadium.
The organisers had faced unruly crowds yesterday, when tickets for the match were sold within hours of opening the counter.
Parsekar said that he has already held meeting with the officials considering the unprecedented response for the tickets.
"We have also decided to put two big screens outside the stadium, so that those who don't get the ticket can watch it there," Parsekar said.
Police had resorted to mild lathi charge yesterday after fans went berserk as the tickets were over. Few of the hoardings were burnt down by them.
"Some people who could not get tickets were upset. We have to make sure that the law and order situation does not arise tomorrow," the chief minister said.