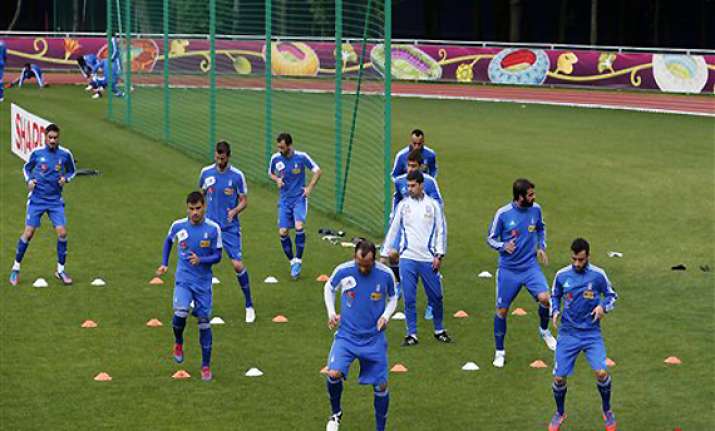 Warsaw, Jun 15: With the defense-minded Greeks knowing only victory over an attack-oriented Russia squad will get them into the European Championship quarterfinals, tomorrow's match could see a reversal of roles.
"It will be a very sharp game from both sides," Russia coach Dick Advocaat said. "They have to win. A draw is enough for us."
The omens are not good for Greece, which has lost to Russia in the last two European Championships. Russia was the only team to beat Greece on its run to the Euro 2004 title.
At Euro 2012, Russia is the top scoring team with five goals in two matches, three of them from young star Alan Dzagoev.
The CSKA Moscow attacking midfielder had only scored four goals in 20 matches coming into the tournament but has nearly doubled that tally already, finding the net twice against the Czech Republic and again against Poland in Group A.
Greece coach Fernando Santos said he doesn't expect the Russians to abandon their attacking style of play.
"The Russians may only need a draw, but I don't see why they should change their style," Santos said.
"Most big teams don't need to anyway. Dzagoev is a very good player, but Russia has many quality players."
Santos has promised changes to Greece's starting lineup for the match at the National Stadium in Warsaw after blaming all three goals the team has conceded on a lack of concentration early in both matches.
"We can make a fresh start against Russia," he said.
"It's in difficult circumstances that people show character. And we do have the character to face this situation."
Greece is missing first-choice goalkeeper Costas Chalkias and central defender Avraam Papadopoulos, both to injury, though key defender Sokratis Papastathopoulos will return from suspension after his red card in the first match of the tournament.