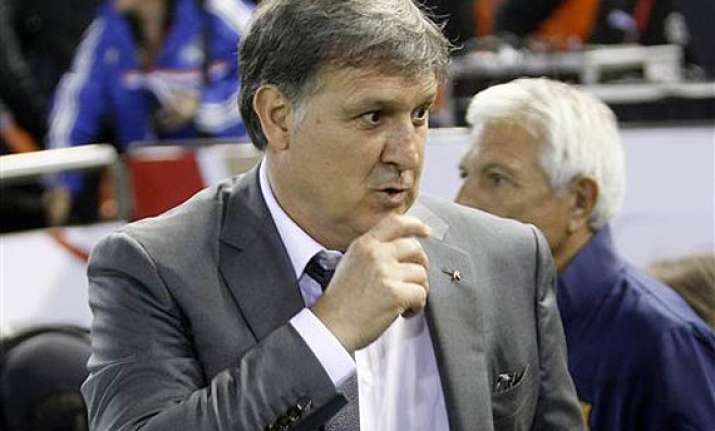 BARCELONA, Spain :  Barcelona coach Gerardo Martino hopes to remain in charge despite the Spanish champion facing its first season without a major trophy in seven years.
The Argentine coach is once again countering reports that he will be fired, with Celta Vigo coach and former Barcelona player Luis Enrique the latest favourite for the position.   
Martino has one more year remaining on his contract and says "I'd like to think I'll be staying." He added that "it's been intense, I've learned a lot about myself."   
Barcelona is four points behind Spanish league leader Atletico Madrid with three games to play. While they play each other in the last round, the title race could already be over by then.   
Martino says "our chances are slim, but there is still a chance."