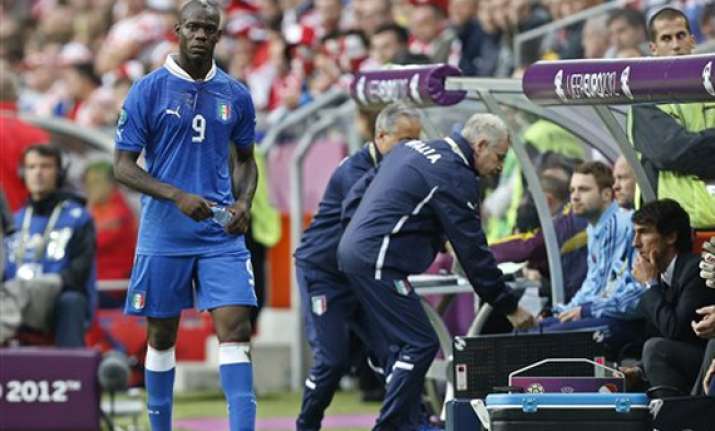 Poland, Jun15: Mario Balotelli has lost his place in Italy's starting lineup after two disappointing performances at the European Championship.
Italy coach Cesare Prandelli says he wishes the 21-year-old forward well, "but he needs to improve and this is a change I have to make."
Balotelli wasted several chances in the first half of Italy's 1-1 draw with Croatia on Thursday, appearing hesitant in front of goal. He also struggled in the opening 1-1 draw with Spain, squandering a golden opportunity by inexplicably slowing down to let Sergio Ramos strip the ball off him.
Antonio Di Natale replaced Balotelli in the second half of both matches and will likely start against Ireland on Monday. Prandelli says he'll make up to four lineup changes in all.