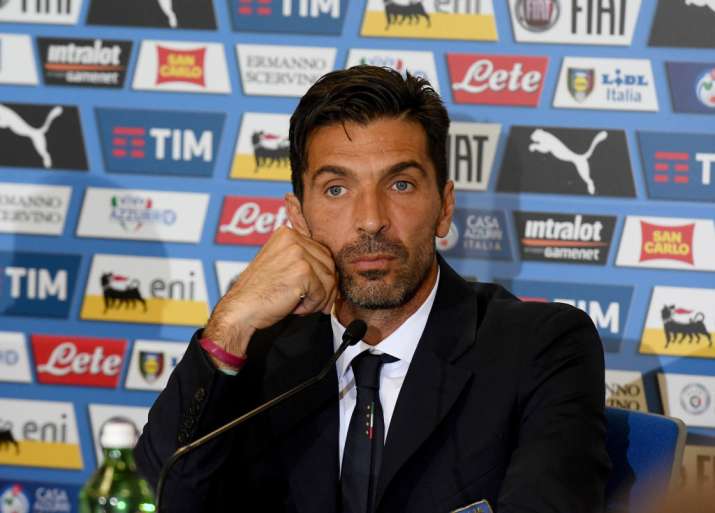 Italy and Juventus' veteran goalkeeper Gianluigi Buffon said he is not affected by criticism of his performance after the 3-0 drubbing by Spain in the European zone qualifying match for the 2018 FIFA World Cup in Russia.
"In football, everything is subject to opinion, and often opinions can go beyond the truth," said Buffon as media reports suggest.
"You've got to accept criticism like the change of seasons and it is inevitable, and it's fine," he added.
Italy lost 0-3 to Spain in a World Cup qualifying game which effectively ended Italy's hopes of qualifying for the World Cup directly as group winners.
Buffon accepted his mistakes in that game but said some of the criticism has overstepped the mark.
"It gets to you if you face real and constructive criticism, but when it comes to just pigeon shooting then you might even hit me but that's not what I am and nor I want to be.
"Since my first mistake seven years ago, people have been saying I'm finished, yet just a week ago I was voted as the best goalkeeper of the Champions League," he said.
According to former AC Milan and Chelsea goalkeeper Marco Amelia, Buffon who has been Italy's undisputed No. 1 since the turn of the millennium, remains the best.
"Despite the criticism of Buffon, I still cannot see Gigio (Donnarumma) becoming Italy's No. 1 yet,". says Amelia.
"At the moment, I still say no. The Juventus goalkeeper is going to be at the World Cup. Donnarumma's time will come," he said.
(With IANS Inputs).