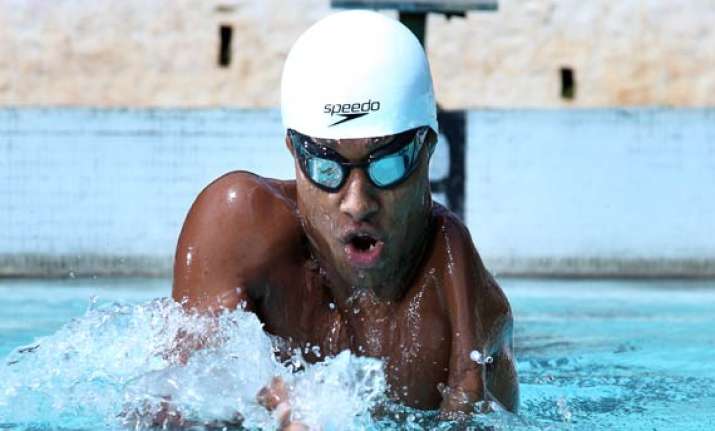 Bangalore: Swimmer Sharath M Gayakwad, who represented India at the 2012 London Paralympic Games, received a big boost here Thursday when Infinite Computer Solutions announced its support for his participation in the IDM Swimming Championships to be held in Berlin, Germany, from April 24 to 27.
Gayakwad is the first Indian Para-Swimmer to participate in the 2012 London Paralympic Games where he finished ninth. He is also credited with being the Asian record holder in the 50m breaststroke and the 50m butterfly events for three years (2010-13) in a row.
The Berlin Championship is a springboard for his participation in other competitive events, including the upcoming Commonwealth Games and Asian Para Games in 2014 and more importantly the 2016 Para Olympics.
Infinite, through its employee club iVerve, pledged to support him right through to the 2016 Para Olympics, it was announced here Thursday at a media conference with former international athlete and Arjuna Award winner Reeth Abraham presiding.
Speaking on the occasion Upinder Zutshi, managing director and CEO of Infinite, said: "Infinite as an organisation is inspired by sports of different types. I congratulate our employee club in their effort to support Sharath who has risen despite the odds and I personally wish him all the very best in his efforts."
Gayakwad, in his response, said: "It's only by the grace of God that I have grown from strength to strength. I specially thank Him for the amazing people He has blessed me with in my life who have always supported me, encouraged me and have dreamt my dream, with this great opportunity to compete.
"I will surely make my country proud. I thank Infinite employees who have taken an unprecedented step by supporting me and hope that other corporates would follow suit and support Indian athletes and sports."