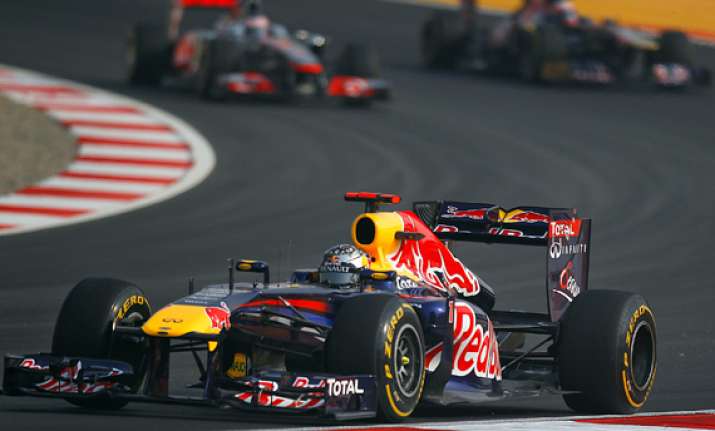 New Delhi, Oct 29: The Formula 1 Grand Prix race in India could generate revenues of over Rs 90,000 crore in the next 10 years and create 15 lakh new job opportunities for technical workers, industry body Assocham said on Friday.

The first ever Indian Formula 1 event at Greater Noida this weekend is expected to generate business worth Rs 10,000 crore from sale of tickets, advertisements, hospitality and travelling, besides creating new business hubs and giving a boost to commercial and residential properties, it added.

"Indian companies can get their message across to a much wider audience using F1," Assocham secretary general DS Rawat said.

The chamber added that events like the F1 can prove to be unconventional avenues to position high-end value-added designer products like apparel, gems and jewellery, engineering goods, software and automobiles.

"Not only will the hotel and tourism industry get an immediate boost, the country's profile too will get a lift," it said.