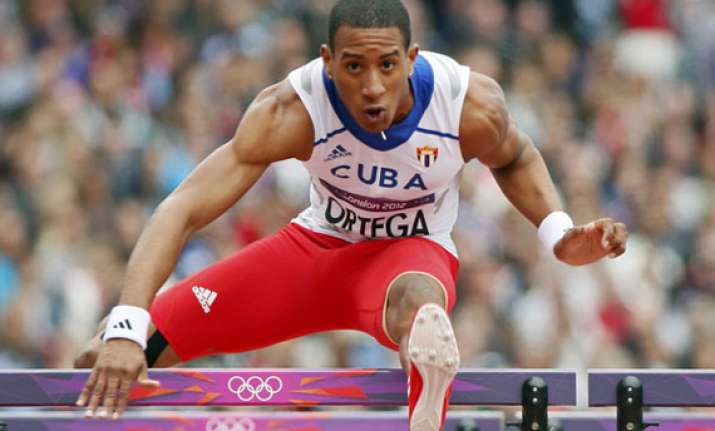 Havana:  Cuba's 110 metres hurdler Orlando Ortega, who finished sixth in the London Olympics, defected from the national team during the recently concluded World Athletics Championships in Moscow.
"Attitudes like his have nothing to do with the principles that inspire us and will always be repudiated by those who recognise the indispensable loyalty as a component for a genuinely popular sport," the Cuban Athletics Federation said Wednesday in a statement, reports Xinhua.
Ortega, 22, who participated in Moscow after the Cuban Federation lifted July 23 a six-month sanction for disciplinary disqualification imposed on him last June and was considered the successor of compatriot and former world record holder Dayron Robles, was surprisingly eliminated in the first round of the discipline.
Ortega, after being eliminated in the first round Aug 11 expressed his disappointment. "I've been stopped for two months without training. I'm not happy, I feel very bad. Being sanctioned affected me. It was a very unfair punishment."
Cuba finished at the World Championships with only a silver, won on the last day by triple jumper Pedro Pichardo, and two bronze medals.