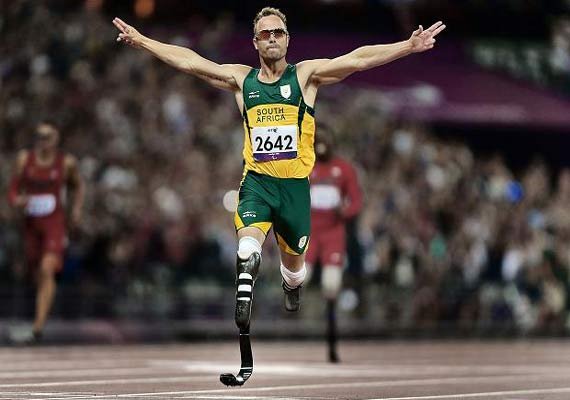 LONDON: Brazilian Olympic and Paralympic organizers say Oscar Pistorius would be welcome to compete at the 2016 Games in Rio de Janeiro if the South African runner is declared eligible.
The double-amputee athlete began a five-year jail sentence last week for killing girlfriend Reeva Steenkamp, but he could be released after 10 months. Both South Africa's Olympic committee and Paralympic officials say, however, that Pistorius can't compete for the full five years of his jail sentence.
 
Rio communications director Mario Andrada says "it's not for us to judge him personally ... he will be welcome in Brazil like anybody else."
 
Andrada added: "All the athletes are welcome ... (that's) the Olympic spirit."