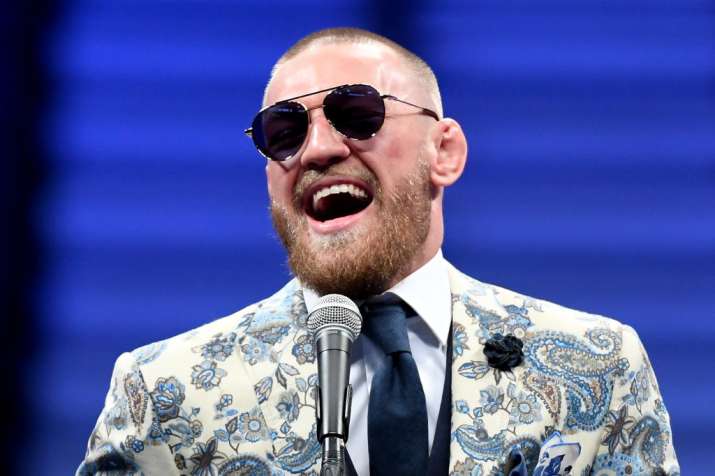 The 'Notorious' one is back at it again and this time the UFC lightweight champion Conor McGregor sparked a huge controversy after being involved in an angry altercation with a referee at an MMA event in Dublin. McGregor is known for his bad boy behaviour in and out of the octagon but this time the Irish brawler took things way to far.
The 29-year-old was attending a fight at the Bellator 187 event in the Irish capital wherein his team-mate mate Charlie Ward was taking on John Redmond.
After Ward won the first-round knockout, McGregor jumped into the boxing ring to celebrate with his SBG Ireland teammate, as media reports suggest.
As McGregor was not permitted to step into the octagon since he was not a licensed corner man for Ward, several fight officials stepped in to interrupt their post-fight celebration.
The interruption prompted McGregor to engage in an altercation as he himself came back and retaliated by pushing veteran UFC referee Marc Goddard for breaking up his celebration before the officials and BFF Artem Lobov escorted him from the cage.
McGregor did not stop there and returned to the top of the cage and straight slapped one of the officials upside the head.
McGregor, who was beaten by American boxing star Floyd Mayweather in a boxing match in August, has not fought in the UFC since stopping Eddie Alvarez to clinch the 155lb title in November last year.
(With ANI Inputs)