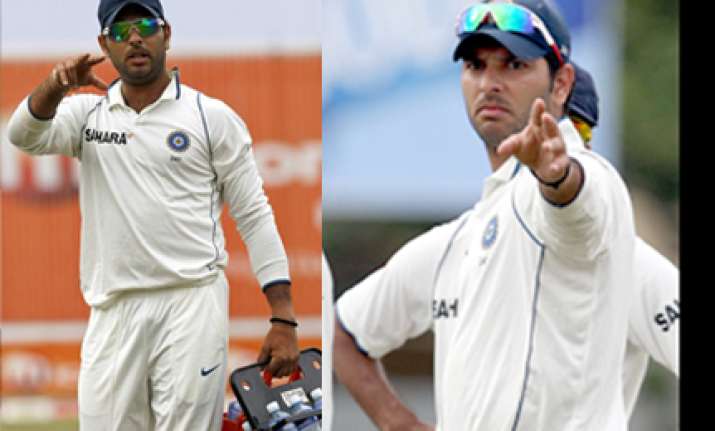 Indian batsman Yuvraj Singh, who was left out of the playing eleven, on Tuesday  lost his cool and showed his middle finger at the Sri Lankan fans who jeered him with "water boy" chants during the third cricket Test in Colombo.
The incident happened during the opening day of the final Test when 12th man Yuvraj entered the ground and made his way towards his team-mates with water bottles and some drinks in hand. But soon a section of the spectators started booing by calling him "water boy". An enraged Yuvraj then raised his middle finger towards the booing fans.
Taking note of the incident, Team India manager Ranjib Biswal said they are planning to file a police complaint against the fans who jeered Yuvraj. "We are mulling to lodge a police complain against the fans who had tried to jeer Yuvraj when he had come out to provide drinks during the match," he said. 
Yuvraj, who missed the second Test due to illness, failed to make it to the playing eleven in the final match also. Sri Lanka were at 293 for 4 at the draw of stumps on the first day of the final Test at P Sara Oval here.  
India are 0-1 down in the three-match series, having lost the first match and drawn the second. PTI