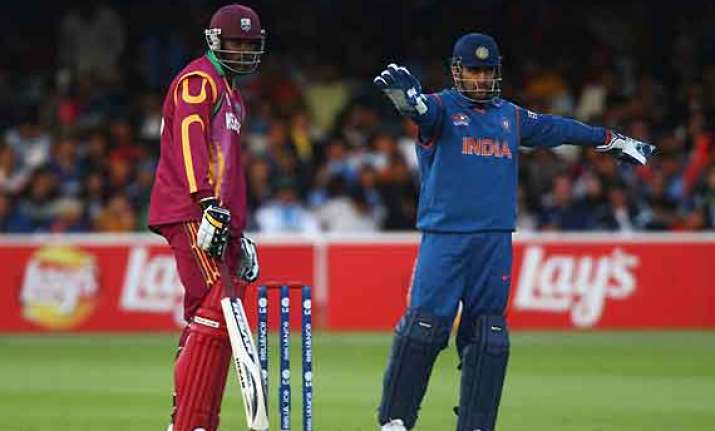 Dubai: World Twenty20 champions, the West Indies will start the defence of the title they won last year in Colombo against ICC ODI World Champions India.
Host Bangladesh will feature in the tournament opener in Dhaka March 16.
The International Cricket Council Sunday announced the match schedules and ticket sale plans for the ICC World Twenty20 Bangladesh 2014, which will be staged from March 16 to April 6.
As the teams' seeding are based on the ICC T20 Team Rankings as Oct 8, 2012, the top eight sides following the conclusion of the ICC World Twenty20 Sri Lanka 2012 will play directly in the Super 10 stage, while Bangladesh and Zimbabwe, which finished outside the top eight, will participate in the first round that will be held from March 16-21.
The first round of the event will include eight sides that will be divided into two groups of four teams each, with the table-toppers progressing to the Super 10 stage.
In the first round, Group A will feature host Bangladesh alongside three teams that will qualify from the ICC World Twenty20 Qualifier UAE 2013, to be staged from Nov 15-30.
Group B will include Zimbabwe and they will be joined by another three teams from the upcoming qualifiers. As such, the two groups will be finalised Nov 30.
The Super 10 stage will start with an evening match between former champions India and Pakistan in Dhaka March 21.
Reigning champion the West Indies will launch its title defence against India in an evening match March 23.
The prize money for the T20 event will be $3 million, with the winner receiving $1.1 million and the losing finalist collecting $550,000.
The two groups of the Super 10 stage are:
Group 1 - Sri Lanka, England, South Africa, New Zealand, Group B Qualifier 1 (Q1B)
Group 2 - West Indies, India, Pakistan, Australia, Group A Qualifier 1 (Q1A)