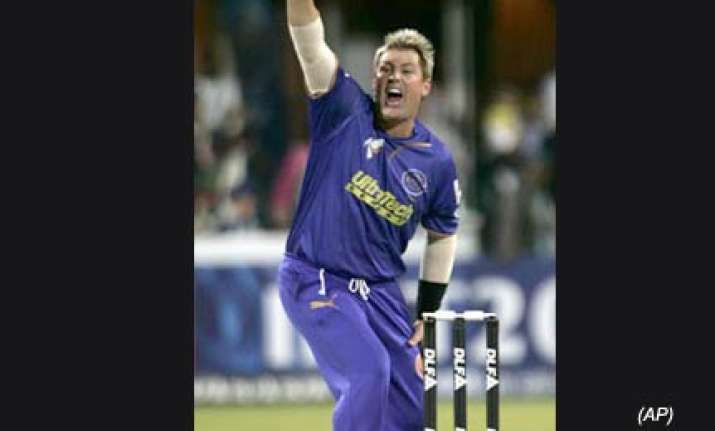 Rajasthan Royals(RR) captain Shane Warne was thrilled with the performance of his team after winning their first match in the third edition of Indian Premier League(IPL).
RR defeated Kolkata Night Riders(KKR) by 34 runs today at Sardar Patel stadium in Motera in  Ahmedabad.
"We had a strategy in mind that after first six overs we would bowl in a manner that for next three to four overs the opposition shall not be able to score much, as this would build up additional pressure on them," an elated RR Captain Shane Warne told reporters after the match.
Today everything went according to plan and we were able to restrict KKR from achieving their target. The team really bowled well today, he said. 
Showering praise on newcomers, Warne said "the young players in our side like Abhishek Jhunjhunwala today fared well." Abhishek Jhunjhunwala, scored 45 runs today.

However, Warne expressed concerns over the sweltering heat conditions during the match. "Because of high temperature our three to four player got cramps," Warne said. 
Talking to media persons KKR coach Dav Whatmore said "My team played a little slow today which was the main reason for their defeat".  PTI