Follow us on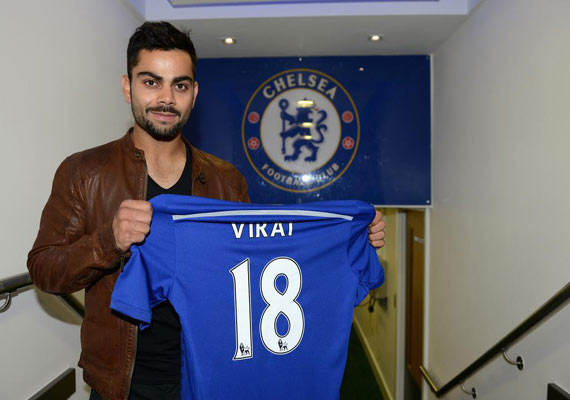 London: While Team India is struggling in the ongoing England tour after trailing 2-1 in the 5-test match series, out of form Virat Kohli manages his time to visit Stamford Bridge, which is the home ground of Chelsea FC on Tuesday.
He is known for his ferocious hitting on the cricket pitch but Virat Kohli is also a passionate football fan. A photo of Kohli posing with a Chelsea shirt was posted on the club's official twitter account today. Now Chelsea has another celebrity fan in the form of India batsman Virat Kohli.
Earlier Team India also visited Manchester United Football Club in Old Trafford, Manchester before the fourth test.
The star cricketer has failed to get a big score for his team so far in the series, and has managed to get just 108 runs in the eight innings he has played so far. He also has been recommended by BCCI for Padma Shri award today.
Kohli has last chance to turn it around at The Oval in the final Test starting on Friday, 15th August and level the series for India.