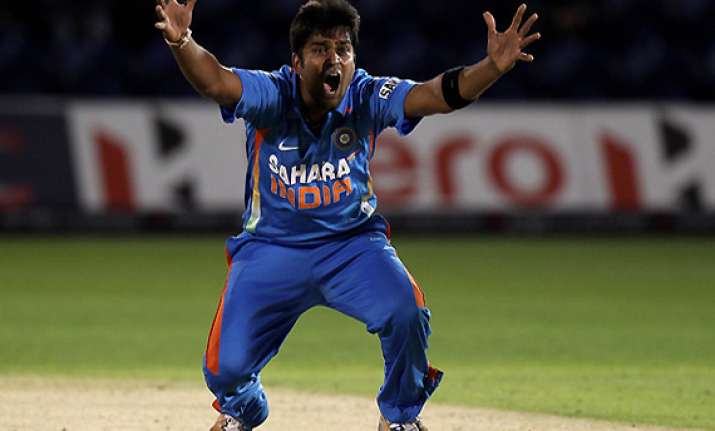 Indore, Dec 7: In the absence of Zaheer Khan, Ishant Sharma and Praveen Kumar, the burden of leading the Indian attack against the West Indies in the ongoing ODI series has fallen on R Vinay Kumar and the pacer said that he is relishing this new role.

"It feels great to be leading the Indian attack. (Bowling with) the new ball suits me very well because I am more a swing bowler and the new ball helps me a lot," said the Bangalore-based bowler at the pre-match media conference ahead of the fourth and penultimate One-dayer here tomorrow.

Vinay Kumar has taken five wickets so far in the first three games of the five-match ODI series at an impressive average of 21.80, the best among the Indian bowlers. He has a career average of 34.18 from 14 ODIs.

Vinay Kumar feels that the new ICC rule from October 1 that different balls will be used from the two ends in the one-dayers, has helped swing bowlers like him to move the ball for longer periods.

"It (The rule) definitely helps the swing bowlers.  Normally it used to stop swinging after a few overs. Now it keeps swinging till 15 overs. If there is no dew then the ball will reverse," he said.