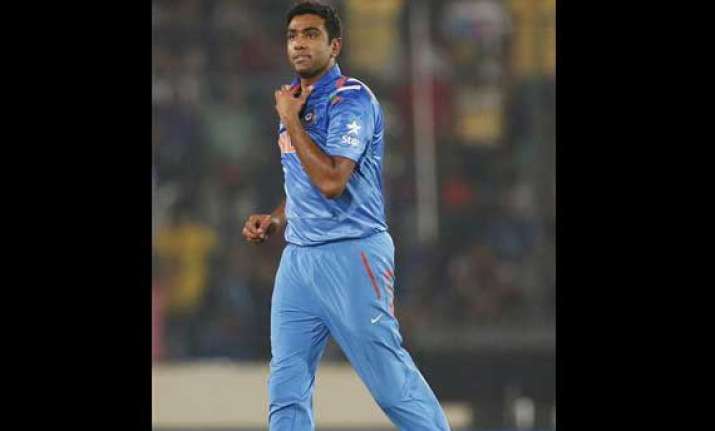 Mirpur: India's top off-spinner Ravichandran Ashwin today made an innocuous media conference interesting when he said his 'Sunil Narine-like action' during Asia Cup was prompted by a thought as to whether "he can do a little bit with his elbow" wearing a "full-sleeve" jersey.
Ashwin did not take any names but his statement raised a question mark on whether some of the off-break bowlers in the international circuit are getting unfair advantage or not.     
"I wanted to do something different (on his Narine-like action). Unless you try, you won't find out what can work or not. I had never bowled in full-sleeves before. So I wanted to see how it would feel. That's point number one," he said.     
"And I just wanted to see if you can get more revs (revolution) on the ball if you can do a little bit with your elbow, as much as that is. You can get a lot of advantage with these things -- so why should I lag behind if someone else is getting a competitive edge," Ashwin said in remarks which may raise a few eyebrows.     
Ashwin's 11-minute media interaction ahead of India's World Twenty20 match against Australia tomorrow had all sorts of elements in it. A bit of swagger when he answered the question on his winning man-of-the-match award against Bangladesh, some quotable quotes like "swim a tsunami" when quizzed on batting first and a seminar-like term "industrial average" when asked about India's death bowling.     
Asked if India would like to challenge themselves and bat first on winning toss, Ashwin said, "I would not want to swim a tsunami! I would not want to challenge conditions. If we win
the toss, we'll again bowl first if that is what is required. You will be fighting against a wall if you are fighting against conditions."