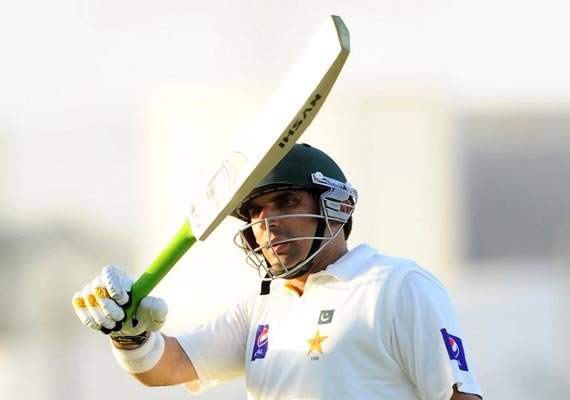 Abu Dhabi: Pakistan captain Misbah ul Haq who hit a second century here against Australia on Friday, said it was necessary for a captain to score runs as it gives him confidence to lead the team properly.

Speaking after at the finish of the day two of the second test, Misbah, who also scored a century in the first test which Pakistan won, said pressure mounts on you when you are not making runs particularly when you are leading a side.
 
Misbah has been in a poor form off late and his captaincy came under criticism. He even opted to sit out in the third ODI against Australia prior to test series. This led to the speculations about future of his captaincy.
 
Speaking on Younus Khan double century, Misbah said he is a tough guy who performs in adverse conditions. He is certainly one of the best batsmen in the world.  
 
Younus has broken ninety years old record by hitting three centuries in as many innings against Australia.
 
Pakistan declared their first inning at 570/6 and took one wicket to leave Australia 22/1, still trailing by 548. Pakistan lead two test series 1-0.