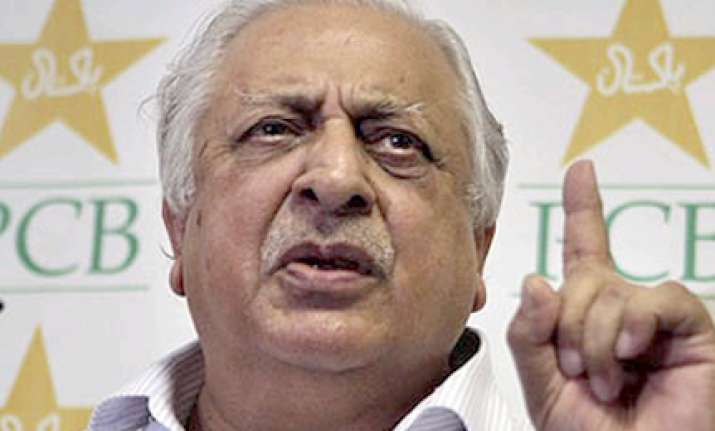 Pakistan Cricket Board chairman Ijaz Butt said on Saturday that revival of cricket ties and playing cricket matches of 2011 World Cup in India solely depended on Pakistan Government's decision.
"We will be following Government advice as far revival of bilateral cricket ties with India and playing matches of World Cup in India are concerned and PCB cannot take decision on its own to permit its team to visit India," he said at a news conference in Lahore.  
Butt said PCB was updating the government on regular basis and seeks its advice whenever and a similar practice will be followed regarding Pak team's visit to India.
He said PCB has finalised details for playing one day matches of New Zealand series at off shore venues, Abu Dhabi and Dubai Sports City. He dispelled an impression that while finalising hosting of two Twenty-20 matches in Dubai PCB will be suffering huge loss as the one-day matches in Abu Dhabi will be profit-earning venture.
The PCB chief said pace bowler Muhammad Asif will be joining the team after completing a year long ban in South Africa travelling via Qatar.
"We don't know the exact position either he can travel via Dubai or not we will be writing to concerned authorities to know the situation," he said.
"The pace bowler is in good shape and he worked really hard to make a come back and it is fact that he has not played cricket for a long time but I am optimistic that he has the potential to deliver," he asserted.
Answering a question, he said the itinerary of Pakistan-New Zealand series matches in Abu Dhabi and Dubai has been finalised and sent to New Zealand cricket for final approval.
He said ICC was monitoring the security situation in Pakistan and if it found the security situation conducive it wiould give the green signal for  foreign teams to visit Pakistan.