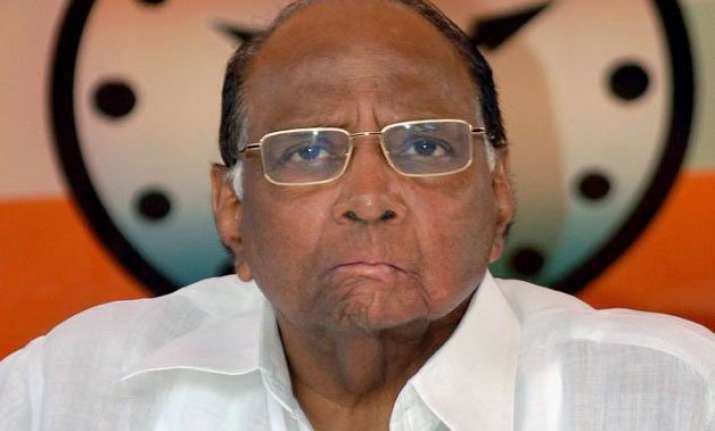 Mumbai:The suspense over Mumbai Cricket Association's (MCA) president Sharad Pawar contesting the Cricket Board's election on March 2 is likely to end on February 27, according to MCA sources.
"Indications are he will contest (for the president-ship of BCCI). He's expected to decide on February 27 whether he will contest and attend the BCCI AGM," the sources told PTI.
This time it's the turn of East Zone affiliates of the BCCI to propose and second the name of the president.
MCA sources said Pawar was confident of getting the requisite support from the East Zone as well as the rest of the Board if it comes to a contest with the ruling faction.
Significantly, the MCA's managing committee is scheduled to meet here on Friday, but Pawar is unlikely to preside over it, sources said.
The NCP chief, who headed the Board from 2005-08, is considered as one of the alternatives to take over BCCI's reins from the faction which is close to Board's president-in-exile N Srinivasan.
As per a recent Supreme Court ruling over a petition citing his conflict of interest within the BCCI, Srinivasan cannot contest the election unless he disassociates from his Indian Premier League franchise Chennai Super Kings.
The apex court had said that the conflict of interest has arisen between what is Srinivasan's duty as BCCI President and his interest as the father-in-law of Gurunath Meiyappan and the owner of Chennai Super Kings.