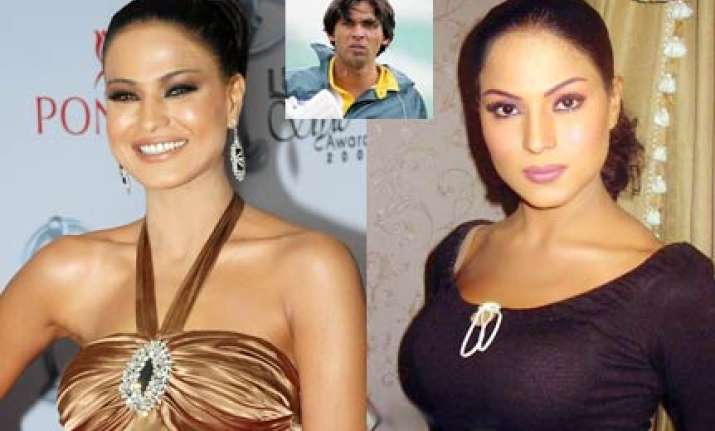 Pakistan's hot actress Veena Malik has asked her former boyfriend and noted cricketer Mohammed Asif to return Rs.34 lakhs  which she allegedly lent him during his testing times, reports the Numbai newspaper DNA.
The Lollywood  film and TV actress  has served a legal notice to Pakistan fast bowler Mohammad Asif for recovery of Rs 34 lakhs.
The notice, sent through her counsel, reportedly states that Asif was given different amounts on different occasions by Veena on the promise that he would return it, but he did not.
"If Asif fails to return the same within seven days after receiving the notice, an FIR will be lodged and legal action will be taken against him in a court of law," The Daily Times quoted the notice, as saying.
Asif was romantically linked to Veena, and there were rumours last year that both got secretly married in London, which has been denied by both of them.
Veena claims that she had helped Asif financially during the period when he was under a ban for using drugs. Asif served a 12-month ban for failing a dope test in the inaugural edition of the Indian Premier League (IPL), and was also fined Rs 10 lakhs b the Pakistan Cricket Board for possessing opium that landed him in 19 days of detention in Dubai airport.
According to sources, Asif had assured Veena to marry her once his cricket career was back on track and he was selected in the Pakistan team. "Veena kept on giving Asif money during his turbulent period. She had to sell her house in Islamabad, a couple of residential plots and gold jewellry to help Asif come out of the mess in which he was," sources said.
"She was madly in love with him, but he dumped her and married someone else. Veena has documentary proof of the money she was giving to Asif for the last two years," the sources added.